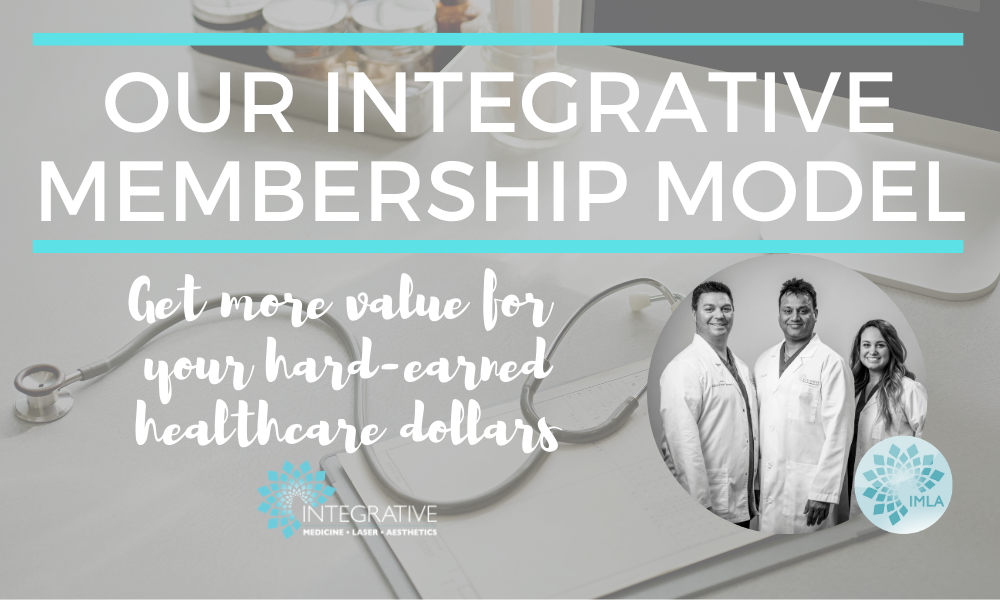 Membership Model Provides Value for You
June 15, 2020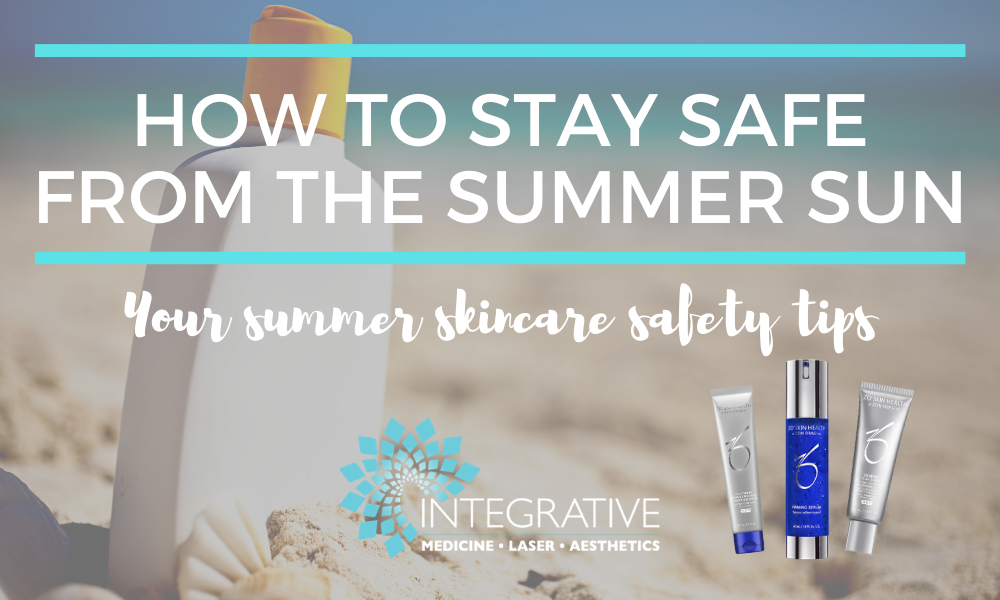 How to Stay Safe from the Summer Sun
July 1, 2020
Is Your Check Engine Light on due to Low Energy?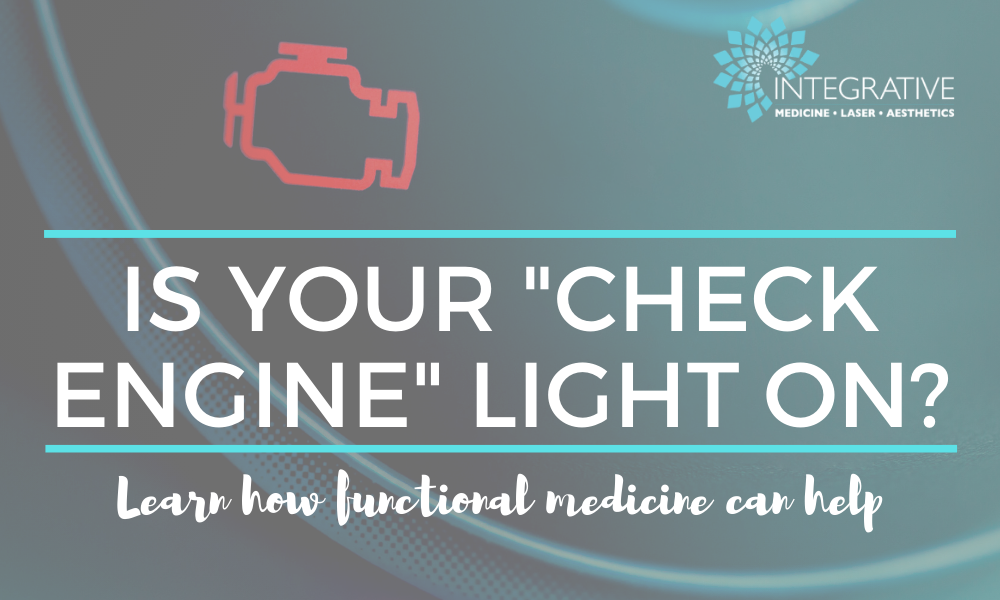 Is your "check engine light" on? Have you been putting off appointments with your former practitioner? We know that it can be hard to get in for a routine check-up at primary care clinics right now, so why not visit Integrative Medicine, Laser and Aesthetics? If you're suffering from low energy, we'll get you in quickly at our West Carmel office for a convenient appointment with a board-certified physician.
What is Functional Medicine?
Functional medicine addresses the full range of physical, emotional, mental, social, spiritual and environmental factors that influence a person's health. Functional medicine is also known as integrative medicine because it integrates the full range of functional medicine with well-known conventional medical practices and technologies to treat your chronic conditions.
Whether you have major health concerns, or consider yourself to be generally healthy, we can offer board-certified medical care to you and your family. You can also take advantage of additional medical and aesthetic benefits by joining our membership model, with three options so you can find the best fit for your household. We have even recently started offering IHSAA physicals for student-athletes playing sports in the 2020-21 school year.
Sick and Tired of Low Energy
Are you just sick and tired of feeling sick and tired? Through a partnership between patient and physician, you can take an active role in promoting your own best health. Dr. CJ Pabla, MD will offer the most effective combination of treatments to help you overcome illnesses and stay healthy long-term. At your initial visit, we often spend over two hours together, asking questions about your health history and actively listening to your needs.
Root of your Concerns
Unlike traditional medicine, which usually only treats the symptoms, integrative medicine focuses on finding the root cause to create an individualized health and wellness plan unique to each patient. We do this by digging into your health history and lifestyle, then determining how to improve your health problems. The focus is on the individual rather than the disease, making use of all appropriate therapeutic and lifestyle approaches to healthcare.
Infusions for Exhaustion
If you are specifically concerned about low energy or exhaustion, we offer supplements and IV infusions to improve the common vitamin deficiencies from which many individuals suffer. Our infusions will boost your immune system and jump start the powerhouses of your body. An intravenous infusion also ensures that your body gets the full benefits of these important micronutrients, rather than only relying on poor absorption rates from typical supplements.
Contact our office today online or at 800-538-5513 to schedule your next routine visit. We look forward to serving you!