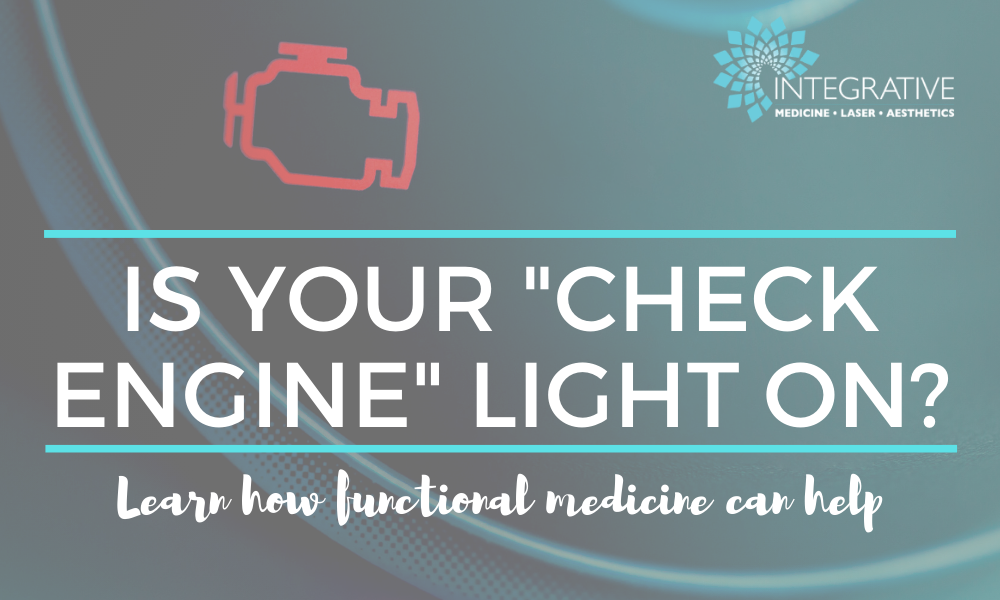 Is Your Check Engine Light on due to Low Energy?
June 23, 2020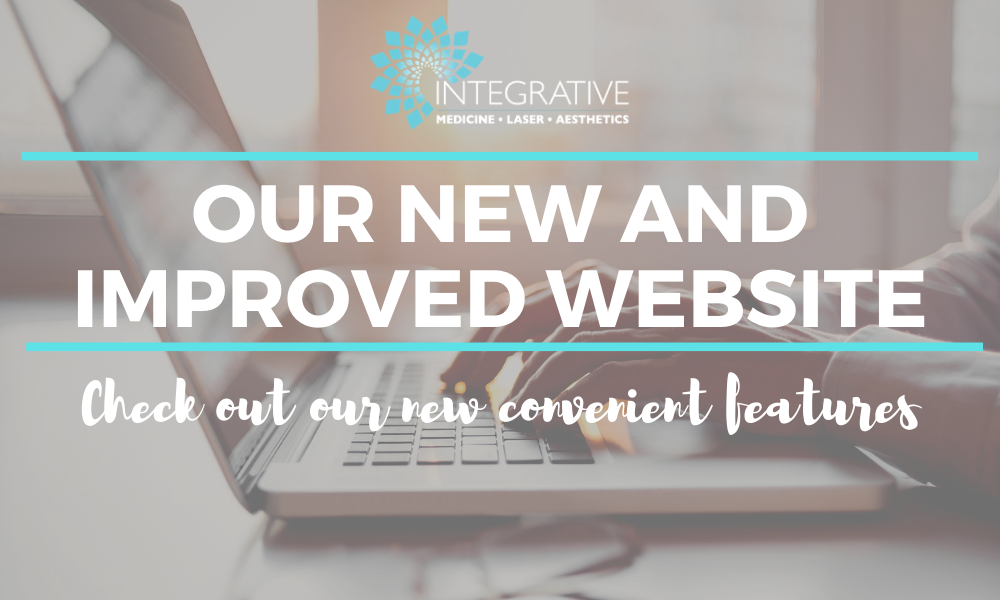 Our New and Improved Website
July 16, 2020
How to Stay Safe from the Summer Sun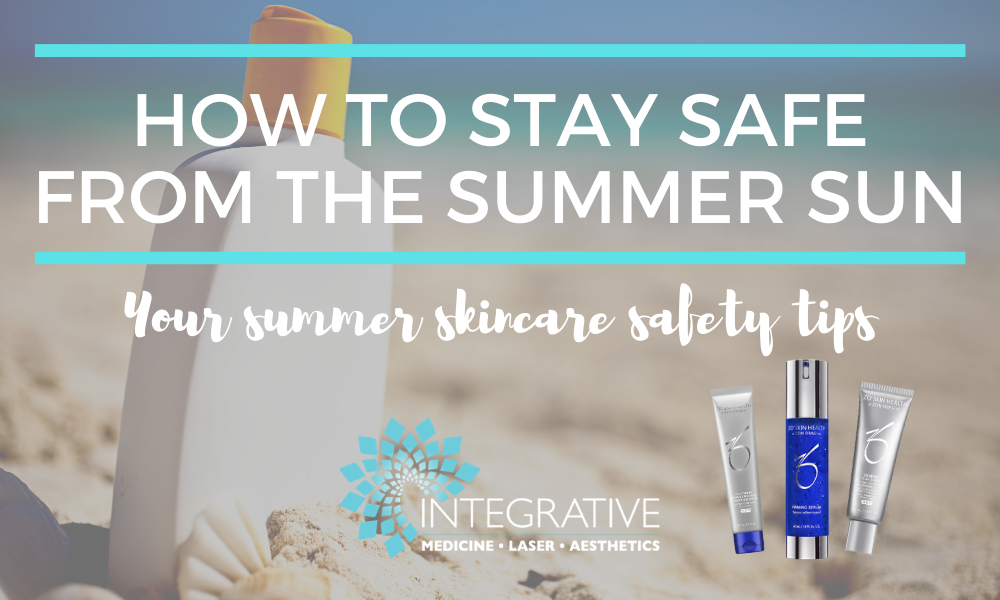 Summer is such a fun time to spend time outdoors here in West Carmel. Pool trips, picnics with family, visits to the splash pad… it all sounds like summer fun in the sun! However, that gorgeous sunlight can be incredibly damaging to your skin if you aren't adequately protected with sunscreen. July is National UV Safety Awareness Month, so let Integrative Medicine, Laser and Aesthetics help keep you safe from the summer sun with these helpful tips. 
Sunscreen Safety
Sunscreen is a must for protecting your skin from harmful rays of the sun. The SPF rating in sunscreen stands for "sun protection factor," and is calculated by the amount of time it takes for your skin to turn red. For example, if it usually takes your skin one minute to start turning red in the sun, then using an SPF 30 sunscreen prevents reddening 30 times longer. 
But SPF doesn't just stand for sun protection, it also stands for "save that pretty face!" In the long-term a broad spectrum sunscreen will help prevent wrinkles and signs of aging on your face and body. That tan you got from laying out might be pretty this summer, but remember to consider what years of sun damage can do to your skin as you age. 
Choosing a Sunscreen
When choosing a sunscreen, a higher SPF will offer more protection, but much higher than SPF 30 or 50 is usually unnecessary and can provide a false sense of security. Also keep in mind that SPF only protects from UVB rays, so be sure to choose a broad spectrum (or full spectrum) product to prevent aging effects and potential for skin cancer that comes from damaging UVA rays. 
You should also probably apply more sunscreen than you think, as many experts estimate that people apply just 25-50% of the recommended amount. To adequately protect an adult body, use about a quarter-sized amount for your face and about 1 oz (the amount in a shot glass) for the rest. And although aerosol sunscreen seems convenient, be aware that the coverage is often hard to control for sufficient protection of your skin. 
Apply (and Reapply) Everyday

We recommend finding products that have sunscreen included in them for basic daily coverage. We believes that good skincare should involve "a daily routine and regular visits with your aesthetician." We always reminds patients that "sunscreen is a must for everyone." 
If you are spending time outdoors (rain or shine) then sunscreen should always be applied. If you are concerned about sensitive skin, Dr.Pabla says, "The safest sunscreen is plain old zinc. It's not absorbed into the skin. It just forms a barrier." And don't forget to reapply at least every 90 minutes, or sooner if you are sweating or swimming.
ZO Sun Safe Products
At our practice, we partner with ZO® Skin Health for innovative skincare solutions that optimize skin health based on the latest advances in skin therapy technologies. All ZO sunscreens protect against the damaging effects from UVA/UVB, as well as damage from IR-A rays and HEV light. Many of ZO's primers and facial skincare products also contain SPF for everyday use. 
Protect the skin you're in with Integrative Medicine, Laser and Aesthetics and our quality skincare products and services. Our team would be happy to discuss your skincare needs with a functional aesthetic consultation, just contact our office today at 800-538-5513 or schedule online!