Patient-Centered Urgent Care in Carmel, Indiana
Integrative Medicine, Laser, and Aesthetics is here to help you and your family recover as quickly as possible! We treat a wide range of non-life-threatening medical conditions in adults and children, such as broken bones, infections, allergies, pediatric concerns, orthopedic ailments, and digestive issues. Furthermore, immune system boosters such as IV infusions are available.
We can see you in our west Carmel, IN urgent care clinic or remotely through telemedicine. It's as simple as scheduling an appointment online or calling 800-538-5513 to receive world-class care and expertise in Central Indiana.
If you believe you have a serious, potentially life-threatening problem, please dial 911 or go to the nearest emergency room.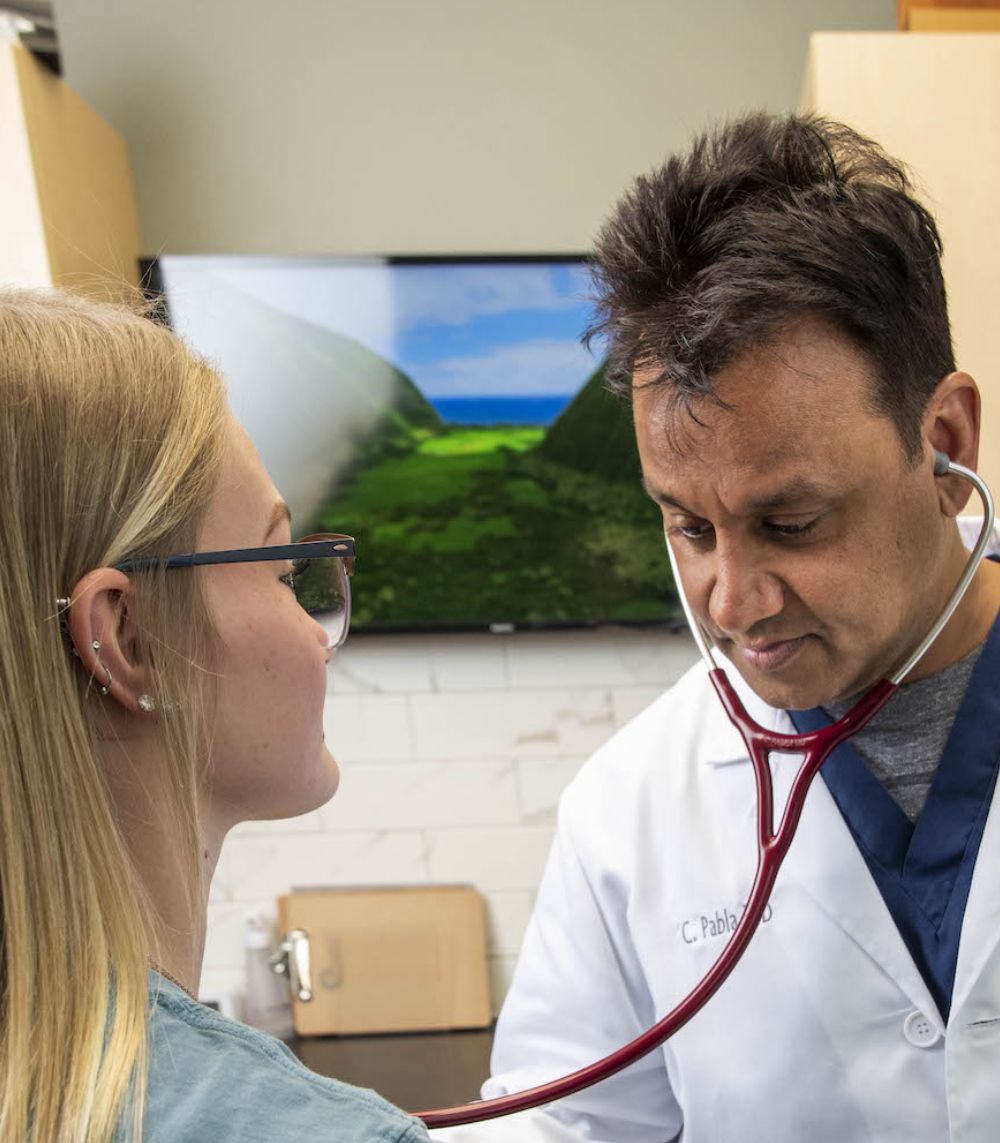 Non-life Threatening, Urgent Medical Issues Are No Match for Our Doctors' Skill and Compassion
The following are the most requested urgent care services:
Fever, cough, sore throat
Viral infections (flu, COVID19)
Sprains, strains, fractures, sports injuries
Muscle pain, injury
Fluid hydration & vitamin infusions
IM / IV medications (antibiotics, pain meds, etc)
Earache, ear wax impaction
Abdominal pain, nausea, vomiting, diarrhea
Urinary tract infections, genitourinary complaints (STDs)
Headache
Asthma, allergies, difficulty breathing
Wounds, lacerations, skin infections
Rapid testing (flu, strep, pregnancy, urinalysis, and more)
What are the hours of operation for your urgent care?
Our hours of operation are Monday through Friday, 9:00 a.m. to 5:00 p.m. To schedule an appointment, please use this link or call the office at 800-538-5513.
Do you accept health insurance?
We do NOT participate in any third-party payor contracts. If you want to file a claim with your insurance company, we can provide you with an itemized receipt. You can also use your health savings account (HSA) as a payment method.
We provide a low-cost healthcare membership that removes the need for deductibles, coinsurance, and complicated insurance billing. As a result, we can offer highly personalized, high-quality healthcare. Co-payments, inflated rates, and unexpected bills will all be phased out. More information can be found here.
Is urgent treatments HSA eligible?
Yes, our urgent care and other services are HSA eligible.
How much does an urgent care visit cost?
Do I need to visit in person?
Your medical concerns can be safely discussed with one of our providers via video call on a computer, smartphone, or other devices. Learn more about our telemedicine services.
Are you ready to feel better? Come in or make an appointment today!
Contact Details
3965 West 106th Street
Suite 140
Carmel, IN 46032
I came to Integrative because my chronic allergies haven't improved with traditional treatments. I'm impressed with Dr. Pabla's comprehensive knowledge, meticulous feedback regarding my condition, and professionalism. I believe that my allergy situation will ameliorate dramatically under his guidance. Thank you, Dr. Pabla!