Indianapolis Area Functional Medicine
Exploring Indianapolis area functional medicine? Integrative Medicine, Laser and Aesthetics is a Central Indiana practice that is truly impacting clients' health for the better.
Our functional medicine team of Dr. CJ Pabla, MD, Dr. Jason Amich, DHSc, MBA, and Licensed Medical Aesthetician, Tess Clingerman, work together through a patient-focused integrative medicine approach to discover the root causes of the challenging health issues that many patients face.
We take an entirely different approach to your health that recognizes the intricate relationships between all of your body's functions in order to unearth the root cause of your health issues. We focus on the full range of physical, emotional, mental, social, spiritual and environmental factors that influence a person's health.
At Integrative Medicine, Laser and Aesthetics, CJ Pabla, MD, and our team understand that most health issues aren't isolated incidents, but part of a larger biological and cellular picture. At the heart of our functional medicine practice, we take the time to thoroughly assess each patient, down to their very cells, to find sustainable solutions to some of the most complicated health issues.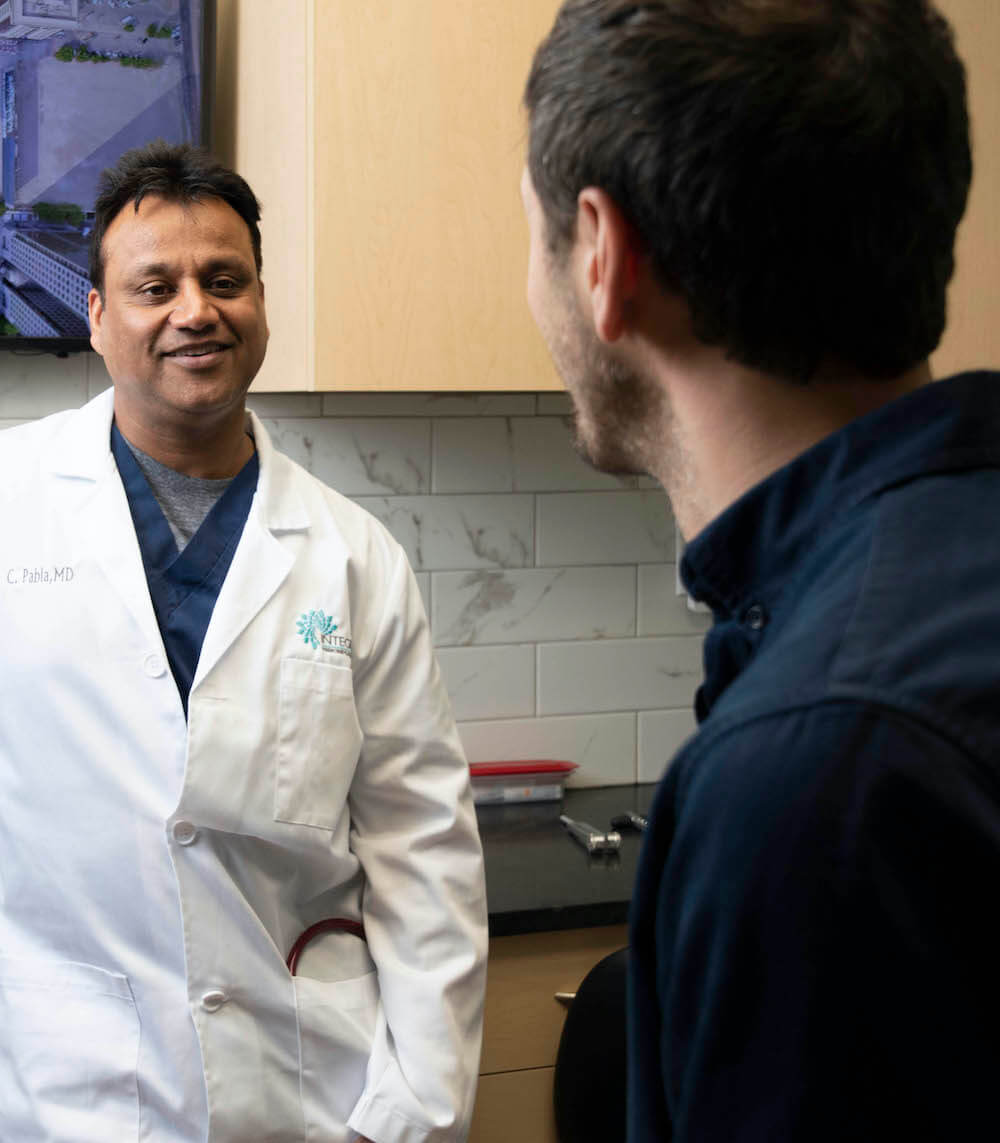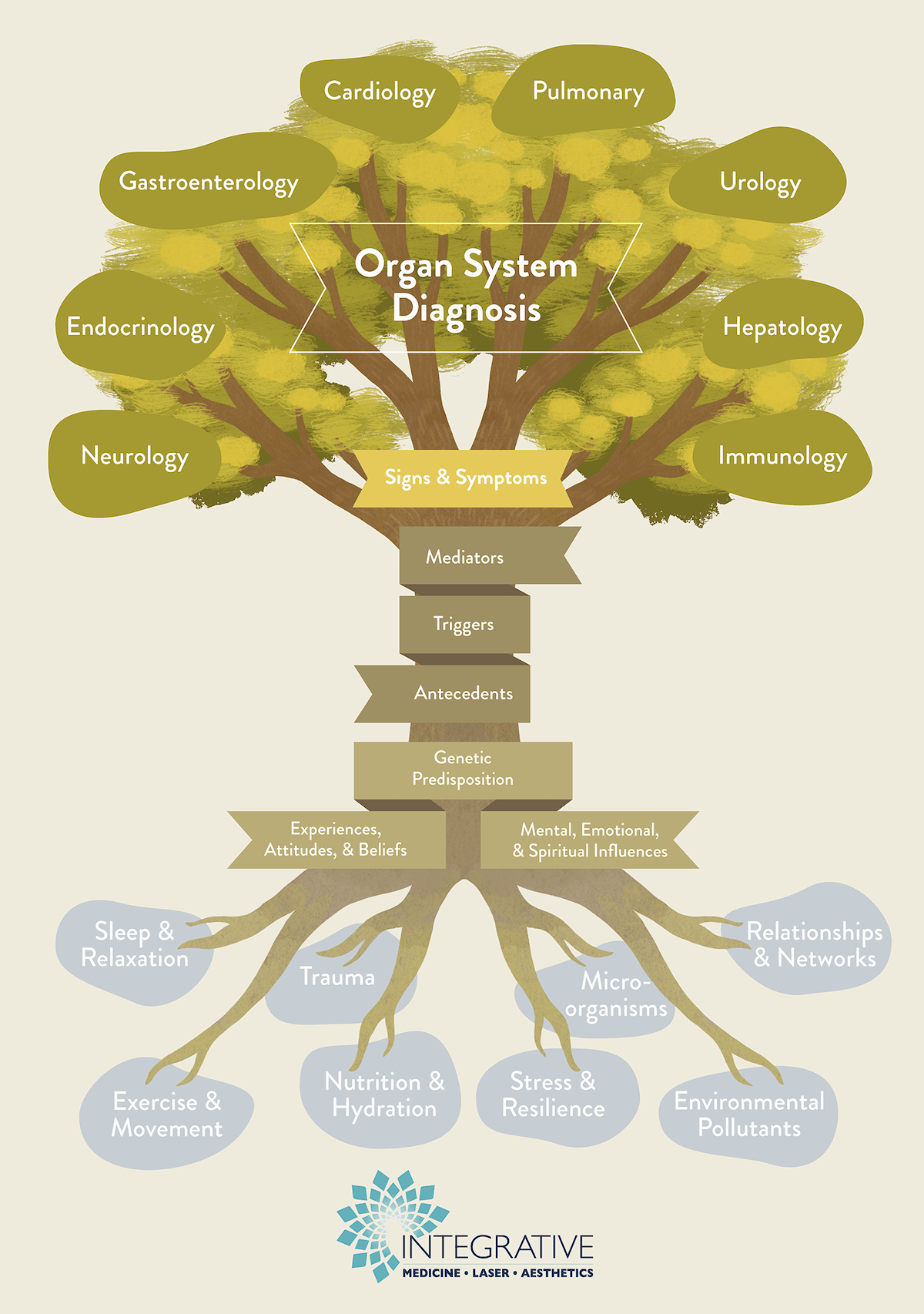 Functional Medicine determines how and why illness occurs and restores health by addressing the root causes of disease for each individual.
Functional Medicine providers look at each patient individually to assess how their unique history, genetics, environment and lifestyle influence their long-term health.
The Functional Medicine model is an individualized, patient-centered, science-based approach that empowers patients and practitioners to work together to address the underlying causes of disease and promote optimal wellness. It requires a detailed understanding of each patient's genetic, biochemical, and lifestyle factors and leverages that data to direct personalized treatment plans that lead to improved patient outcomes.
By addressing root cause, rather than symptoms, practitioners become oriented to identifying the complexity of disease. They may find one condition has many different causes and, likewise, one cause may result in many different conditions. As a result, Functional Medicine treatment targets the specific manifestations of disease in each individual.
Ready to explore how functional medicine can improve your health and well-being? Let's chat. Contact our office in Carmel, Indiana, to set up a consultation.
June 23, 2020
Is your "check engine light" on? Have you been putting off appointments with your former practitioner? We know that it can be hard to get in […]
June 15, 2020
Are you looking for more value for your healthcare dollars? Look no further than Integrative Medicine, Laser and Aesthetics in West Carmel. We're offering our Northside […]
May 27, 2020
Is your child in need of a sports physical for the 2020-21 school year? The Indiana High School Athletic Association (IHSAA) has relaxed guidelines for required physicals […]