Laser Services at Integrative Medicine, Laser and Aesthetics
At Integrative Medicine, Laser and Aesthetics in Carmel, we use the GentleMax Pro laser system to work with patients on hair removal, vein removal, pigment/age spot reduction, skin tightening and rosacea treatments. You can trust our providers, Dr. CJ Pabla, MD and Dr. Jason Amich, DHSc, MBA, to provide the best in laser treatments for your aesthetic concerns.
With the GentleMax Pro, all skin types can safely receive treatments without the fear of side effects that have, until now, been associated with the use of lasers on pigmented skin. With past lasers, people with coarse hair or darker skin tones needed more appointments to guarantee lasting results. With the GentleMax Pro, you can typically schedule as few as four to six sessions, 6 weeks apart.
Probably the most important thing to note about this laser is that it's relatively painless. Using a laser to "zap" your skin with heat will have some pain associated, but the unique thing about this laser is its cooling technology. Before and after each pulse of heat, there's a patented "Dynamic Cooling Device" that releases a quick burst of cooling. In addition, because of a larger treatment spot size, the treatment time is faster. The technician can use fewer pulses per treatment area, which means less pain and time for you.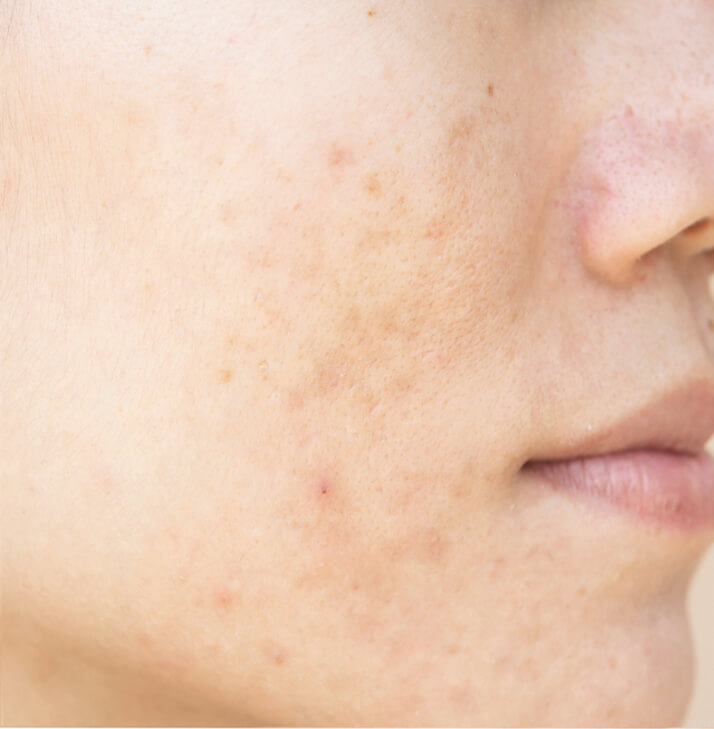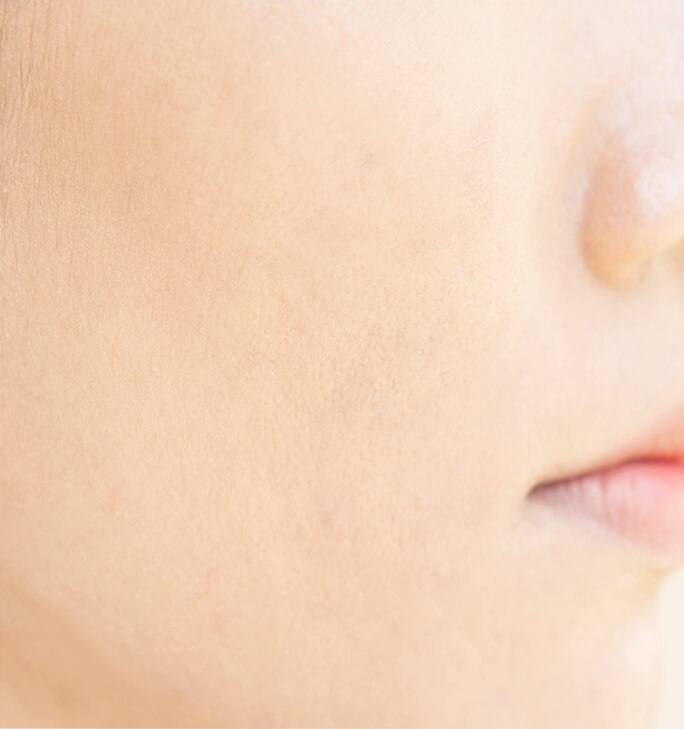 Imagine a life free from shaving! With outstanding speed, performance, safety and patient satisfaction, our GentleMax Pro® laser system delivers highly effective hair removal treatments for all skin types. With an average of 4-6 treatments, our lasers provide the ultimate in fast, painless hair removal and elimination of beard bumps.
Laser hair removal is the #1 aesthetic treatment among non-invasive aesthetic procedures. Through the use of thermal (heat) energy, the GentleMax Pro precisely delivers a gentle burst of energy to your hair follicles, without damaging the surrounding skin. The thermal energy from the laser damages your hair follicles at the root, so the hair is unable to grow back. The skin surrounding your hair follicles is left unharmed because the pigment in your hair absorbs the laser light, not your skin. 
Small Body Areas include Widow's Peak, Area Between Eyebrows, Ears, Nose, Upper Lip, Sideburns, Cheeks, Chin, Front of Neck or Back of Neck, Areola, Hands, Belly Button Area, Basic Bikini Area (outside swimsuit line) or Feet. 
Medium Body Areas include Upper Lip and Chin, Chin and Jawline, Shoulders, Upper Back, Lower Back, Upper Arms, Lower Arms, Under Arms, Sternum Area (between breasts), Breast Area, Upper Abdomen, Lower Abdomen, Extended Bikini Area (all of front area only), Upper Legs or Lower Legs. 
Large Body Areas include Full Face (with front of neck), Scalp, Full Back, Chest, Full Arms, Abdomen, Brazilian, Buttocks or Full Legs.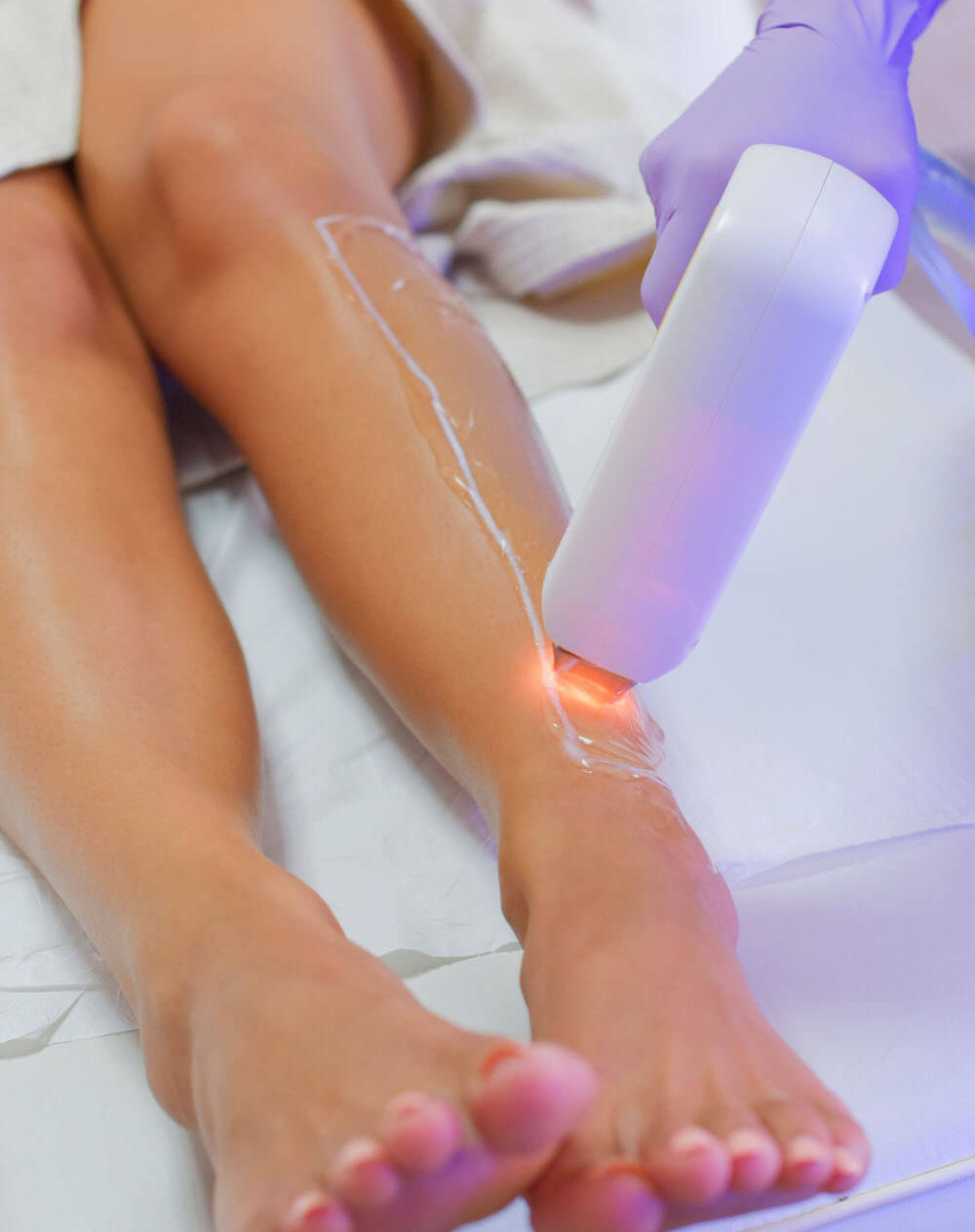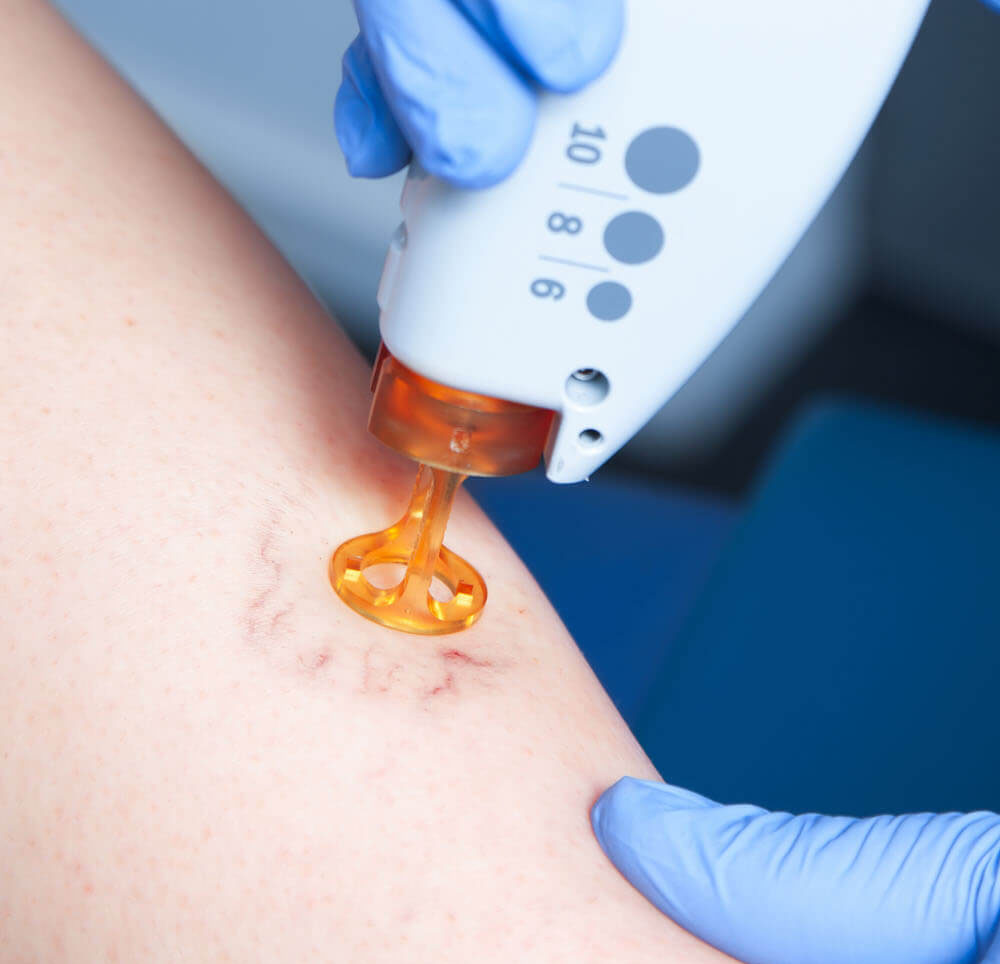 Unsightly facial veins and spider veins on your legs can make you look and feel older than you are. The GentleMax Pro delivers precise laser energy to reduce or eliminate the appearance of these veins, without an invasive procedure like surgery. The focused laser energy targets the veins beneath the surface of your skin but doesn't harm the surrounding tissue.
Laser vein removal works by clotting the blood inside the visible blood vessel. This treatment causes the spider vein to collapse and seal itself. Over time, your body eliminates the damaged blood vessel on its own so you can no longer see it just under the surface of your skin. Most veins disappear entirely two to four weeks after your treatment.
The GentleMax laser system can also be used for Pigment Removal to reduce the appearance of age spots and discoloration.
Laser skin tightening is a unique facial skin rejuvenation procedure that can help you have firmer skin and fewer visible wrinkles. It's a nonsurgical way to reverse the signs of aging without extensive downtime or unpleasant side effects. Laser energy heats the collagen under the surface of your skin causing it to contract and tighten.
The GentleMax Pro laser is gentle on your skin, yet effective at heating the tissue below the surface. It also has a built-in cooling system that keeps your skin at a comfortable temperature while bringing the underlying tissue to the temperature it needs to promote new collagen growth, for tighter, smoother skin. The results are noticeable but continue to improve over the next several weeks as your skin continues to renew itself from the inside out. 
There is no downtime with facial skin tightening, making it an increasingly popular procedure. Minor side effects may include a warm sensation to the skin, redness or minor swelling, but they usually resolve themselves naturally within a few hours. Typically, you can return to your daily activities immediately following your laser skin-tightening appointment.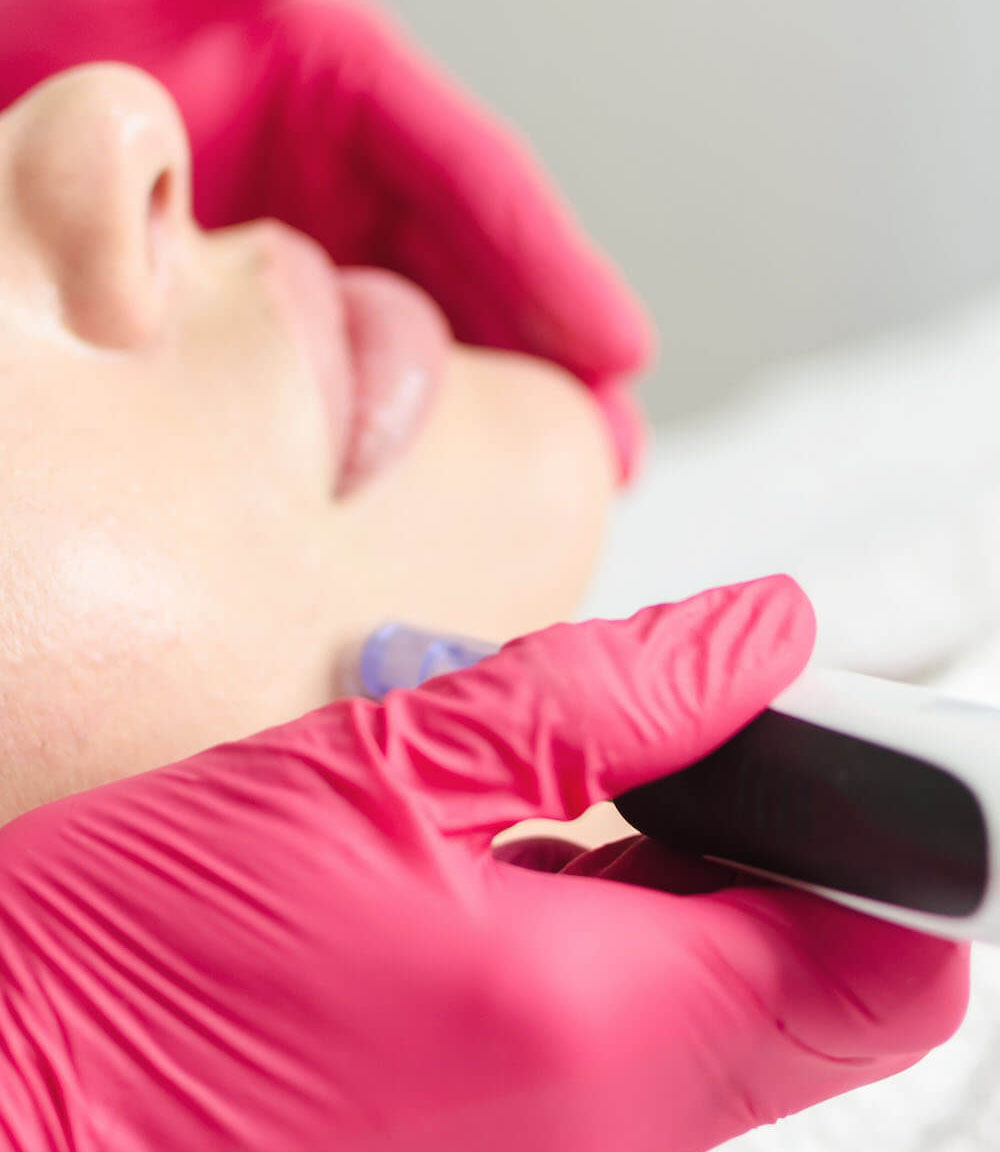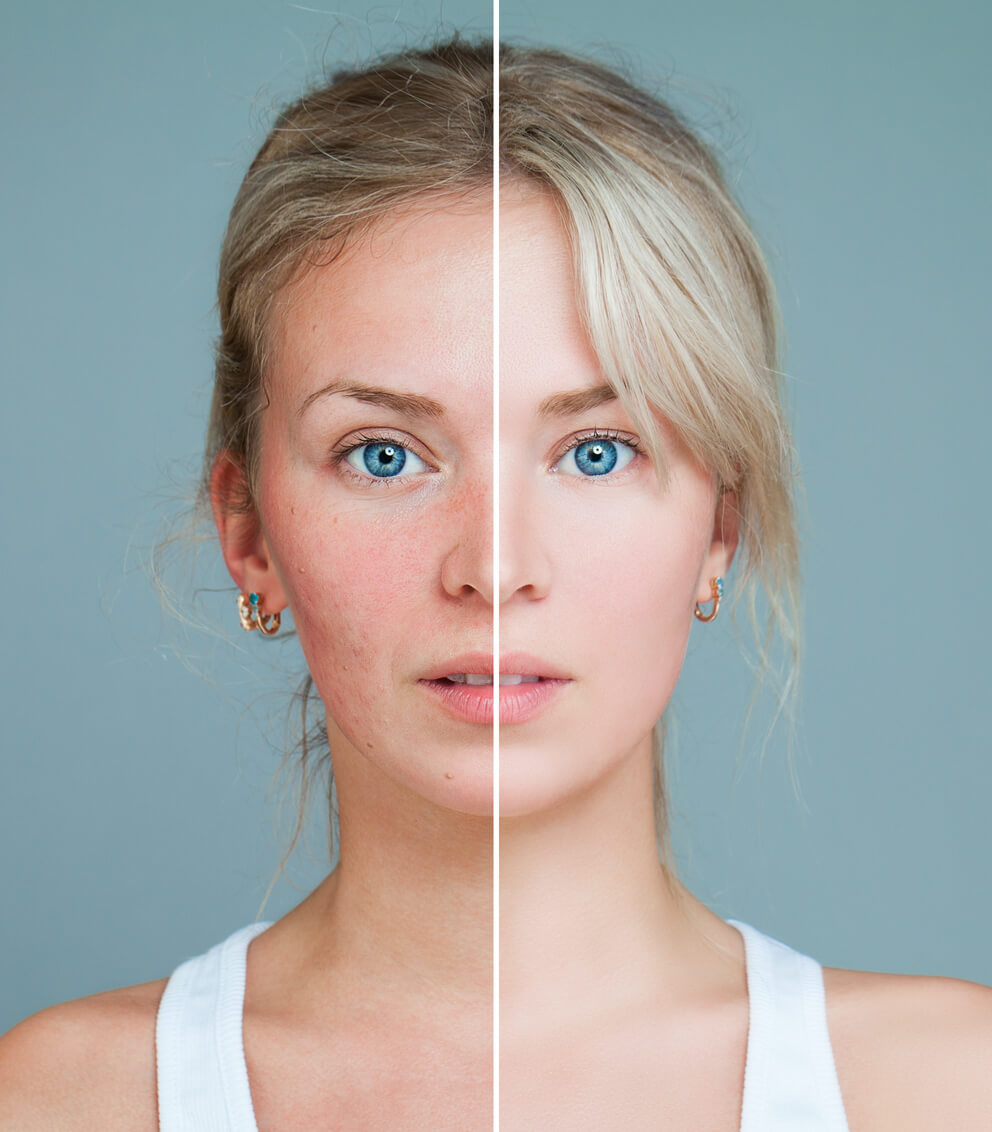 Rosacea is a skin condition characterized by flushing and blushing due to the appearance of veins in sun-exposed areas of the body like the face, neck, chest, and can affect both men and women. These extra veins, which don't serve any function, fill up with blood more rapidly than other veins due to stimuli like exercise, coffee, saunas, alcohol, spicy foods, sun exposure and many of the other triggers that can be impossible to avoid.
Rosacea is a chronic condition and therefore cannot be cured, but can be managed with treatment and topical products. Laser surgery is the only way to fully destroy the extra veins, which the body then digests through the healing process. With our GentleMax YAG laser we can safely and effectively offer a treatment option with no downtime and no discomfort. Four to six treatments are required initially and then depending on each individual you will need maintenance treatments several times a year.
The Integrative Medicine Laser and Aesthetics Difference
At Integrative Medicine, Laser and Aesthetics total body health is about helping you achieve your personal health goals, really feeling better and regaining quality of life. Well-being is possible.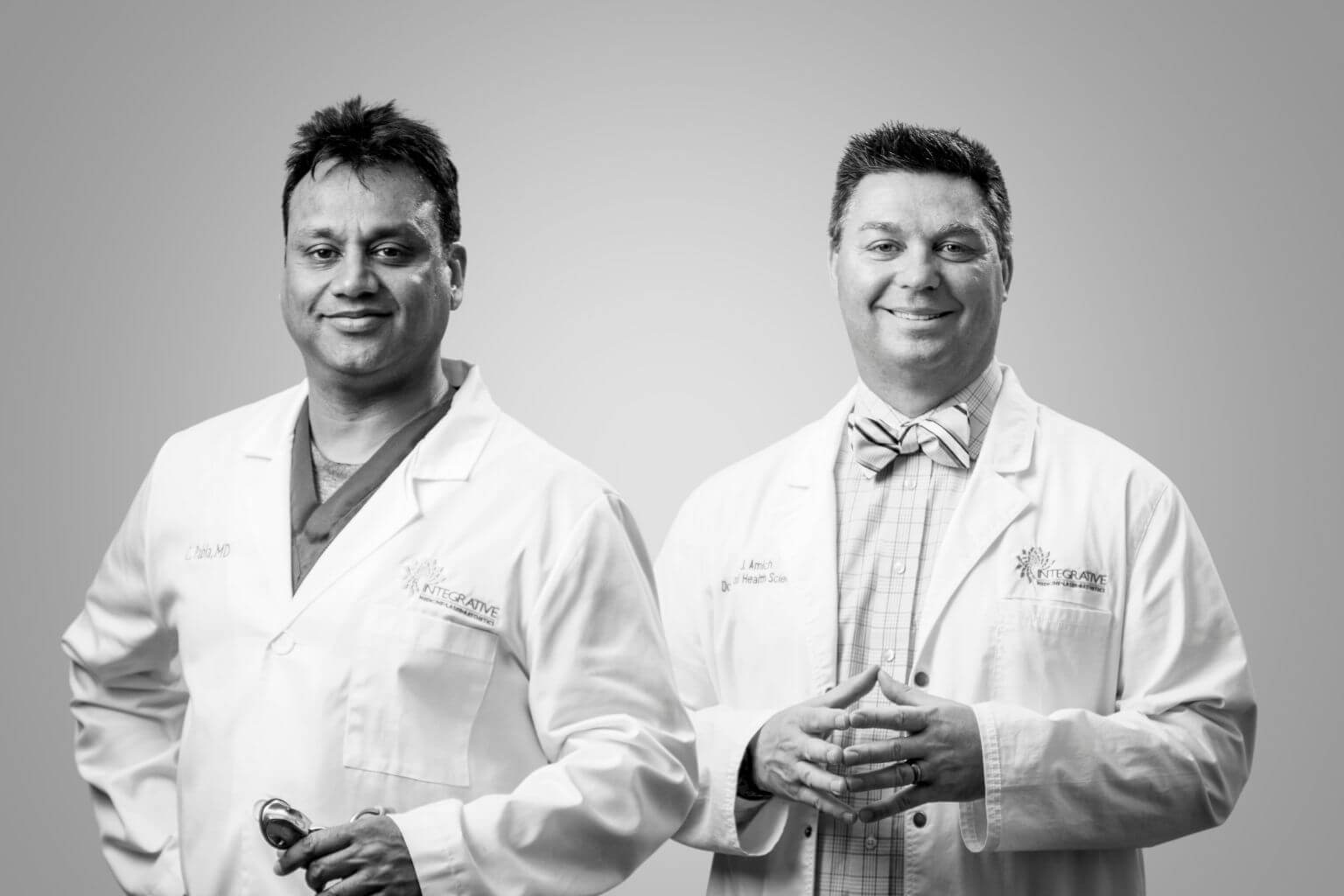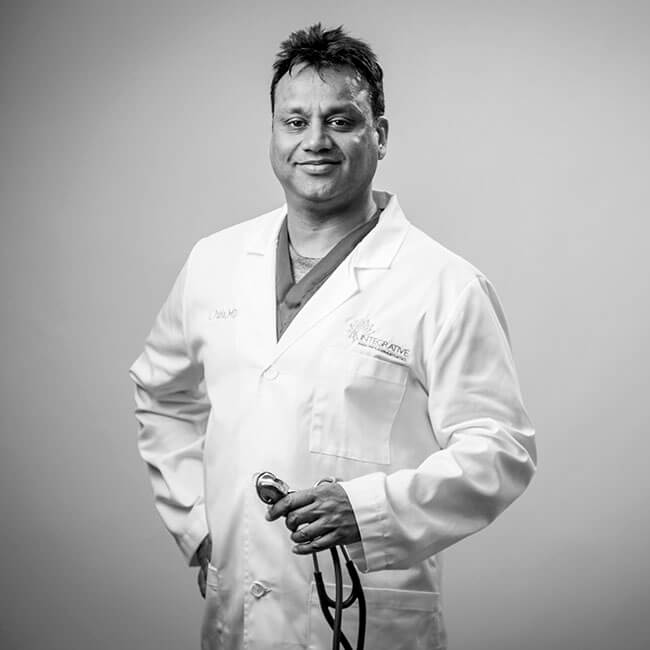 M.D
---
Dr. CJ Pabla, MD is an Indiana board-certified ER and Primary Care Physician and the owner and founder of Integrative Medicine, Laser and Aesthetics…
Read More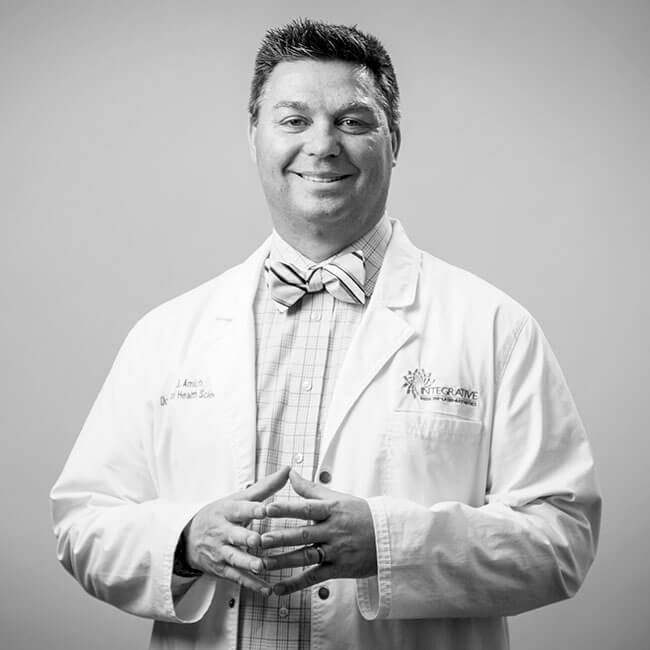 DHSc, MBA
---
Dr. Amich is a Health Scientist and Functional Medicine Consultant. His career includes advanced clinical training and practice in emergency medicine…
Read More