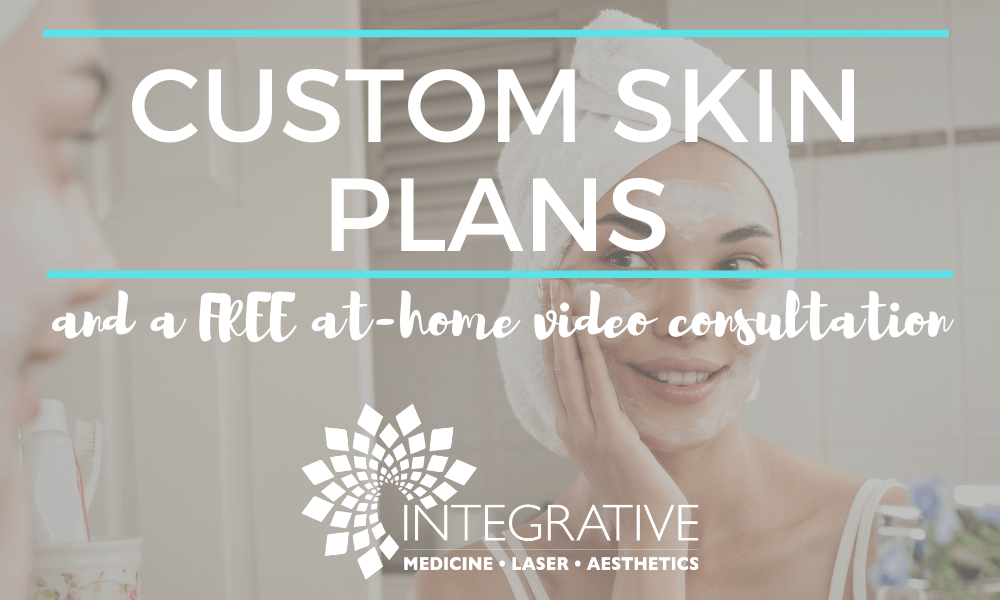 Custom Skin Plans at Integrative Medicine, Laser and Aesthetics
April 2, 2020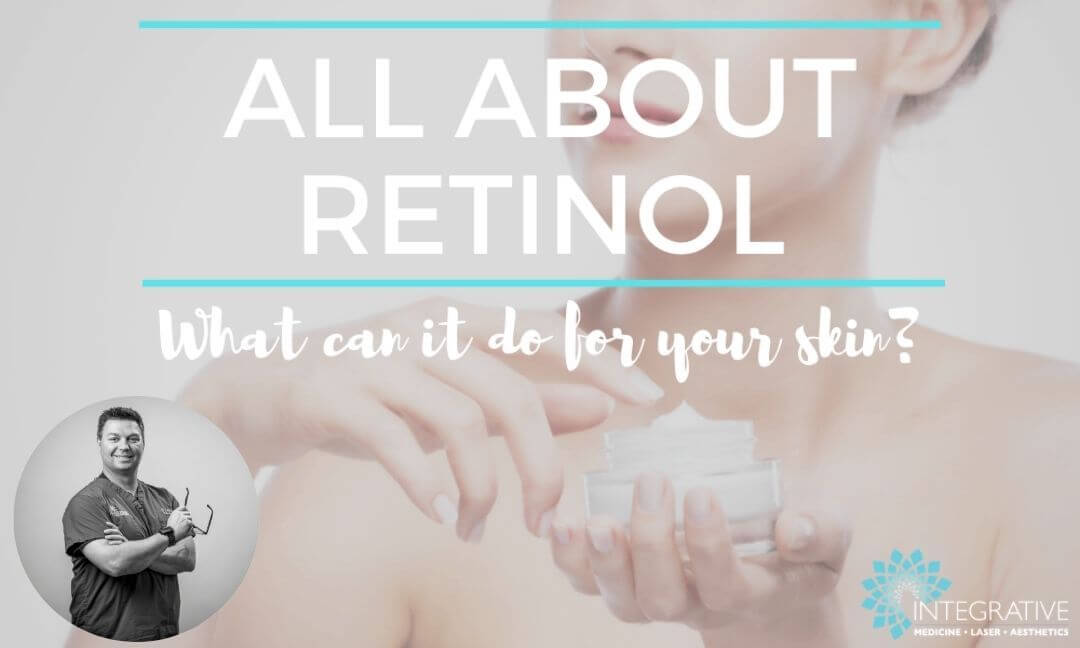 All About Retinol with Dr.Jason Amich
April 23, 2020
Integrative vs. Holistic Medicine with Dr. CJ Pabla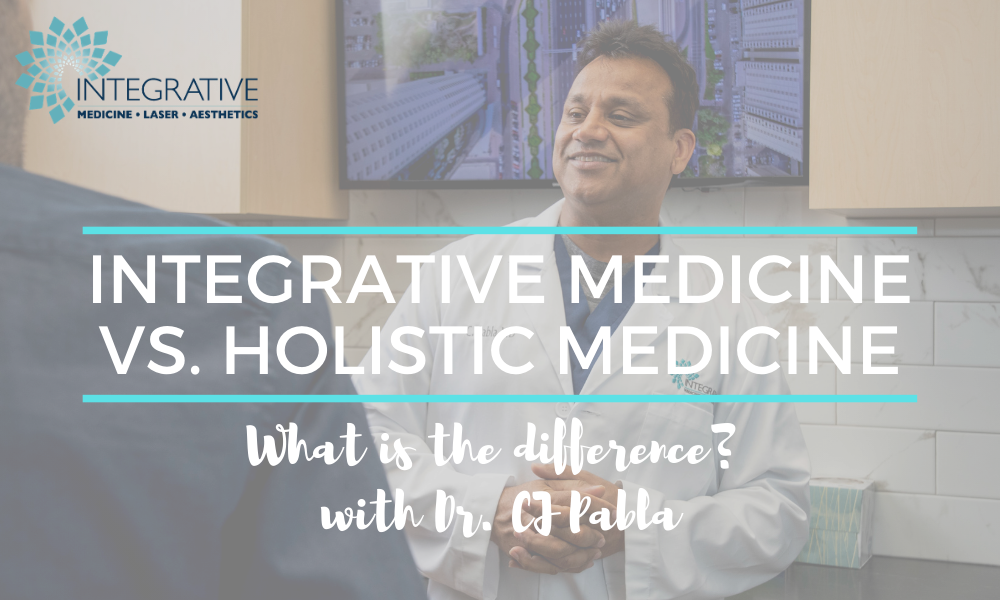 What is the difference between integrative and holistic medicine? Dr. CJ Pabla, MD is here to help us understand. As the owner and founder of Integrative Medicine, Laser and Aesthetics in West Carmel, IN, he has experienced the benefits of functional medicine first hand, and sees results in his clients every day as well.
What is integrative, or functional, medicine?
Functional medicine addresses the full range of physical, emotional, mental, social, spiritual and environmental factors that influence a person's health. Functional medicine is also known as integrative medicine because it integrates this wide range of factors with the well-known conventional medical practices and technologies to treat your chronic conditions.
Fellow provider, Dr. Jason Amich, DHSc, MBA explains, "The concept of integrative medicine is based on the notion that patients can benefit from multiple modalities that might not be considered part of traditional medical care." Rather than just masking symptoms, our doctors seek to treat your underlying health problems.
For example, patients with muscle pain may need imaging studies, physical therapy, splinting or anti-inflammatories (which are the typical standard of care). But they could also benefit from a referral to a massage therapist, yoga or adding a specific type of medical sauna to help with muscle pain. A patient with hypertension needs to have this controlled with conventional blood pressure medications. And we also work to determine the root cause of their condition.  We will also provide proper education about diet and nutrition or stress reduction through meditation or yoga.
How does it differ from holistic medicine?
Holistic, or alternative, medicine is different from integrative medicine because it is used instead of conventional Western practices and can even have an active rejection of medical treatments. We ensure that our patients understand how to use both current conventional medicine and integrate additional functional and aesthetic treatments alongside it.
Dr. Pabla has a Doctor of Medicine degree from Indiana University School of Medicine. He has vast experience with emergency care within several hospital systems. His background and Indiana state medical license brings current knowledge of conventional medicine alongside appropriate therapeutic and lifestyle approaches to care for the whole person.
Dr. Amich also has a background in emergency medicine. He enjoys bringing functional medicine to his clients in Indianapolis. "I love that I get to work with one of my best friends. Together, we have provided answers to patients. Some have been dealing with some sort of chronic condition for years without ever getting a good explanation of what's happening and why," he says.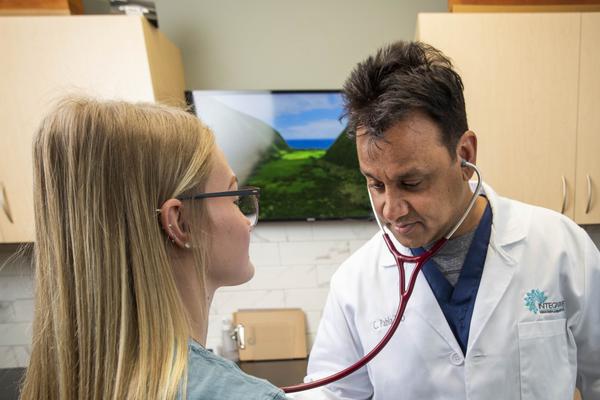 Why use integrative medicine?
We have observed from personal and client experience that when you incorporate integrative medicine practices into your daily routines, you will see results. You may have concerns about internal chronic concerns like inflammation or gut health. Or even if you have external aesthetic issues, integrative medicine will look at all of the factors in your life to help get your health restored.
Dr. Pabla explains, "My functional medicine journey started with my own health. I suffered from severe acid reflux. It ended up being food allergies to dairy and gluten, and no one had ever picked up on that." Without seeking help from integrative medicine, he may still be suffering from chronic health issues.
Why visit our practice? 
Here at Integrative Medicine, Laser and Aesthetics, you can expect a high level of care no matter your concerns. "My initial visit with a patient is 90 minutes to 2 hours," says Dr. Pabla. Unlike many current medical practices, we will take the time to review your background. Then, we will discuss your current lifestyle and seek out ways to improve your chronic conditions with an individualized care plan. "You can't solve chronic issues in 20 minutes," says Dr. Pabla. "You have to work upstream to find root causes."
If you have concerns about your health and are interested in what integrative medicine can do to help, contact us today. We look forward to serving you and improving your chronic health concerns.