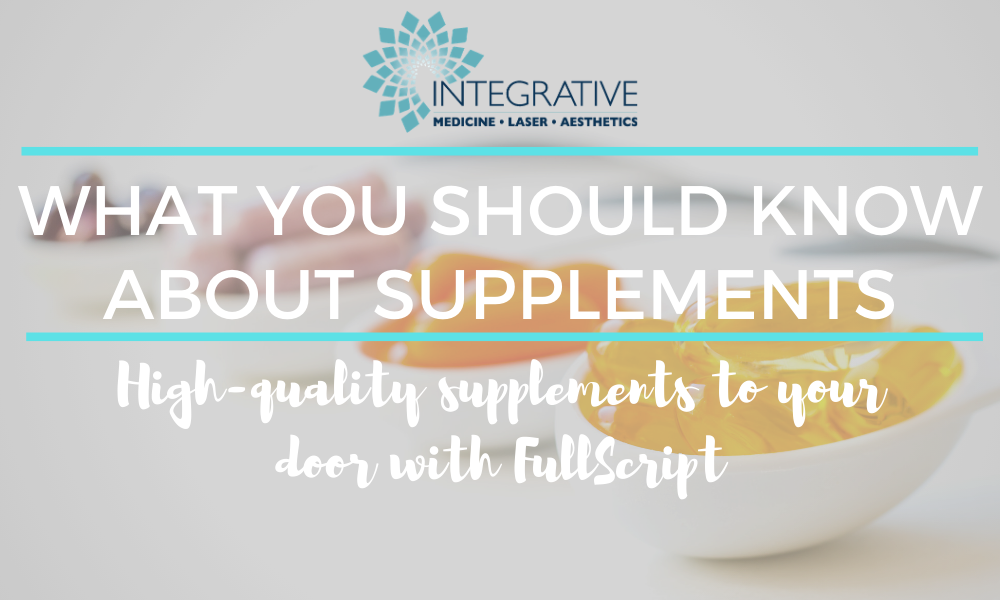 What You Should Know About Supplements
October 11, 2020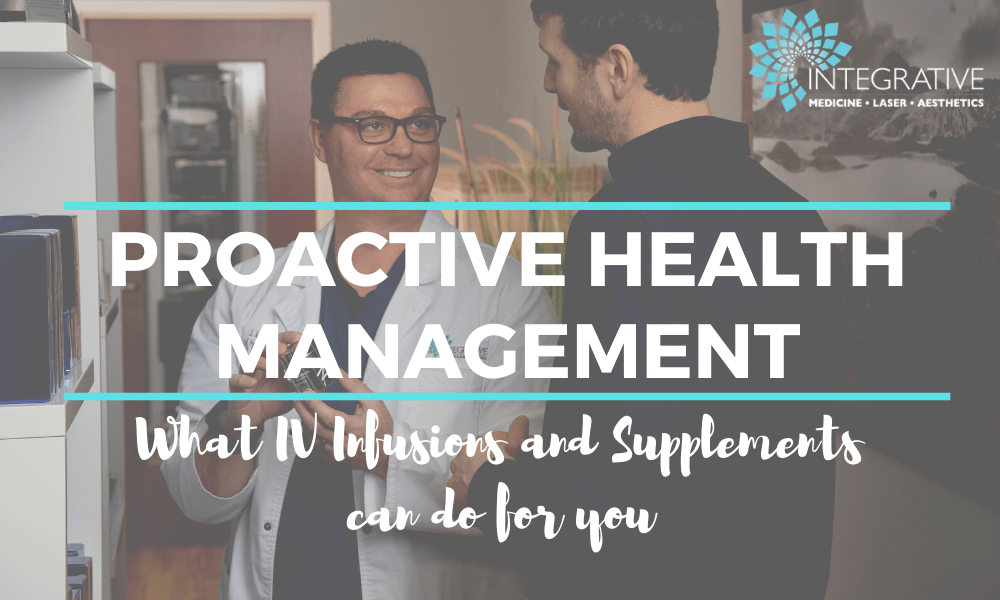 Proactive Health Management
November 5, 2020
Top 5 Reasons to Choose IMLA for Urgent Care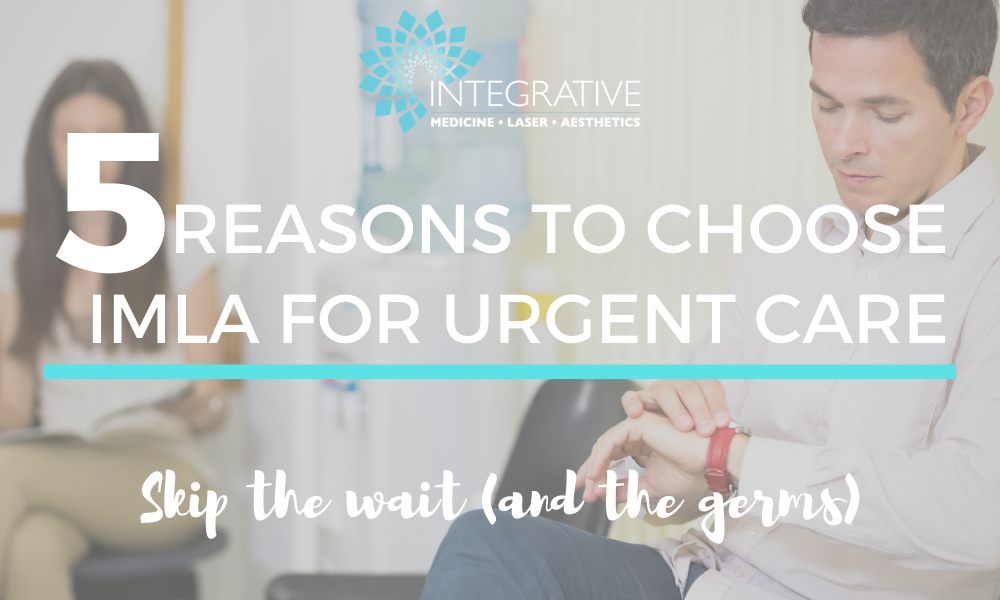 Are you feeling a tickle in your throat, or have a minor injury that needs medical attention? Reach out to Integrative Medicine, Laser and Aesthetics for your urgent care needs and avoid the long wait times, crowded lobbies and germy waiting rooms you'll find at other urgent care facilities. Your trusted IMLA physicians in West Carmel are ready to serve your needs with our flexible hours, rapid medical testing and similar or lower costs!
Experienced Urgent Care Providers
At our office, our licensed physician providers, Dr. CJ Pabla, MD and Dr. Jason Amich, DHSc, MBA, will treat all patients who come in for urgent care services. At many other urgent cares, you'll see a non-physician provider, who may not even have past emergency medicine or urgent care experience. But at Integrative Medicine, Laser and Aesthetics, all of our staff have training in emergency medicine.
Flexible Visits and Telemedicine Options
When you need urgent care services, you often don't want to wait. Unlike the rigid open hours at other urgent cares, our office has flexible hours, including weekends if necessary. We intentionally schedule our patients with staggered appointment times to prevent crowding in the waiting room and to give you shorter wait times. 
Our flexibility also extends to our telemedicine services, where you can set up a video visit with one of our licensed physicians that fits into your schedule. With some other urgent cares or telemedicine providers, your video call could be with someone out-of-state, preventing proper appointment follow-up. With our urgent care, you'll always meet with a local physician from Central Indiana.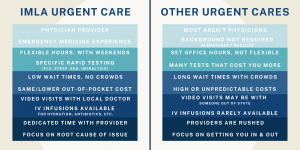 Rapid Testing and Urgent Care Infusions
When you need medical testing at other urgent cares, you could end up getting multiple tests that cost you more… and you might even have to wait a while for the results. At Integrative Medicine, Laser and Aesthetics Urgent Care, you'll benefit from specific rapid testing for flu, COVID-19 antibodies, strep, EKG, urinalysis, etc.
We also offer in-house IV infusion treatments, which can boost your immune system and jump-start the powerhouses of your body with hydration, antibiotics, vitamins and more. Infusions like these are rarely, if ever, offered at traditional urgent cares but are a great way to get feeling better fast. 
Dedicated Focus on the Root Cause
The fact that our doctors are coming from a functional medicine perspective can make a big difference for your urgent care experience. Our providers will spend dedicated time working to find the root cause of your problem. We want to restore your whole health, not just treat your symptoms. At other urgent cares, providers are often rushed to fill quotas of 20-30 patients a day, so they may be focused on getting you out the door, rather than treating your real health issues. 
Similar (or Lower) Out of Pocket Costs
Our final reason to choose Integrative Medicine, Laser and Aesthetics is the cost. Your out-of-pocket expenses at other urgent cares may be high or unpredictable based on your insurance plan's deductible or copay rate. With our urgent care services, patients often find themselves paying similar or lower out-of-pocket rates for superior care. We also offer a multi-level membership model that includes preferred scheduling and discounted services to save you even more.
Next time you're in need of urgent care services, remember to call Integrative Medicine, Laser and Aesthetics at 800-538-5513 or schedule a visit online.