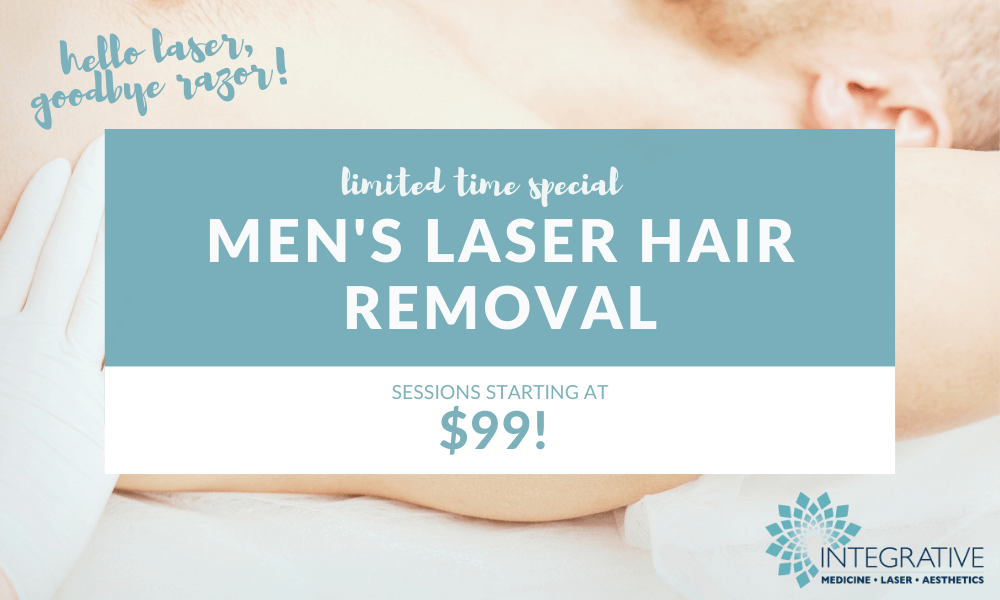 Men's Laser Hair Removal in Carmel, Indiana
May 25, 2022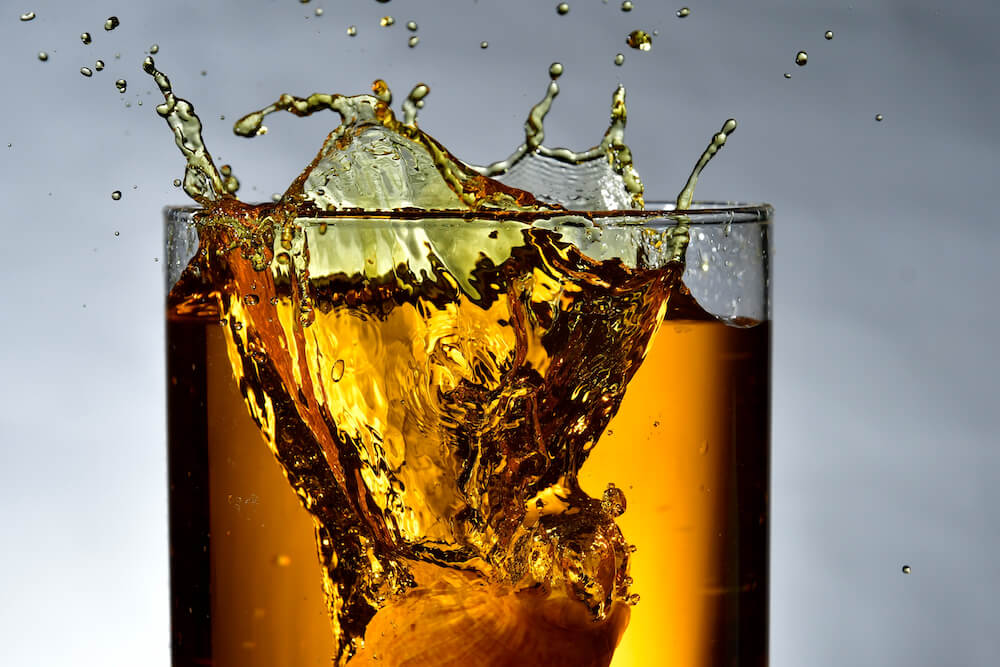 3 Surprising Benefits of Bourbon for Beautiful Skin
January 19, 2023
3 Effective Procedures for Treating Acne Scars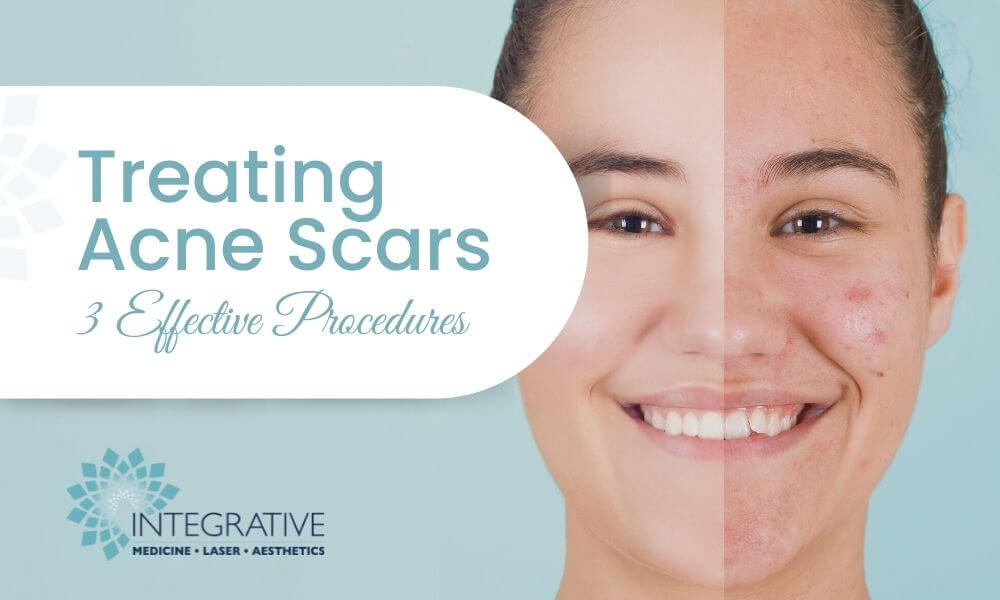 Don't let acne scars hold you back. Millions of people live every day with reminders of painful acne. Most of them still believe there is nothing that can be done to repair the scars once they've formed.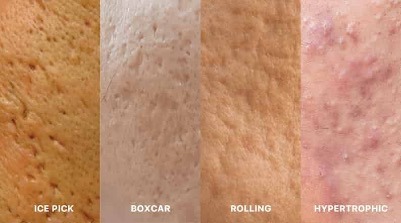 Types of Acne Scars
To figure out the best type of acne treatment for your skin, you need to know what kind of acne you have and how severe it is. This will help you get rid of your acne much faster.
Acne scars can differ in size and appearance. These scars are generally distinct and are classified as "ice pick," "box car," "rolling," and "hypertrophic/keloid."
Ice Pick Scars: Ice pick scars are shallow, thin bumps that extend beneath the skin's surface. These scars, common on the cheeks, are notoriously difficult to treat and may require continuous, aggressive treatment.
Boxcar Scars: Boxcar scars are often wide, box-shaped depressions with firmly defined borders. They result from widespread acne, chickenpox, or varicella, a virus that causes a red, itchy, blistering rash.
Rolling Scars: Rolling scars have varied depths and sloping edges, giving the skin a wavy and uneven appearance.
Hypertrophic & Keloid Scars: Hypertrophic and keloid scars appear as raised lumps of scar tissue where acne formerly occurred. This happens when scar tissue accumulates, frequently because of previous acne breakouts. Jawline, chest, back, and shoulders are common locations for hypertrophic and keloid scars.
Some people suffer from deep, cystic-type acne that has left marks deep into the dermis. The infection caused by the trapped bacteria and even the body's own inflammatory defense mechanism can cause damage to the layers of the skin and result in scars.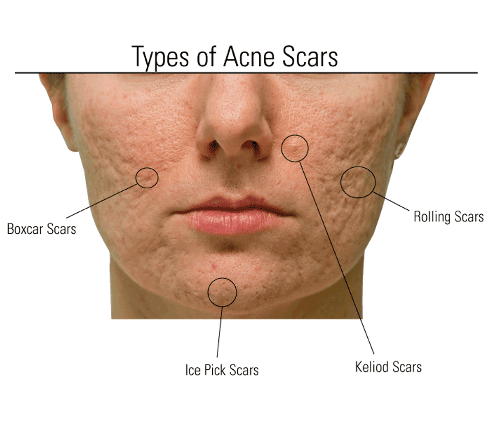 Treatments for Acne Scars in Carmel, IN, and the Surrounding Indianapolis Area
While many treatments have been used to stop the acne, patients were often left with disfiguring scars and were told that only a complete surgical face-lift or painful ablative lasers could help them. Until now!
Jason Amich, DHSc, provides Functional Aesthetic consultations to men and women who want to lessen the impact that acne scaring has had on their appearance and self-confidence. Here are the top three effective, cutting-edge treatments he recommends to help you feel better in your own skin:
1. Topical Agents
Cleansers, conditioners, serums, oh my! There are so many formulations out there, and most patients get confused about what to use, how much, and how often. We're here to help you develop a unique daily skincare routine that works for your skin and helps you reach your specific aesthetic goals.
2. Non-Surgical Technologies
Lasers, intense pulsed light (IPL) therapy, and microneedling are very safe and effective technologies that can attack active acne, acne scars, and even the changes in skin pigment left behind from acne lesions.
3. Biologics
Harness the power of your body's natural healing and regeneration with Platelet Rich Plasma (PRP)! Growth factors inside platelets act as messengers and conductors to renew and heal your skin. The best part is- it's your OWN! When we can use what you currently produce, there is no need for man-made chemicals.
---
Treatment Strategy for Acne
Scars from acne can be hard to get rid of, but a personalized treatment plan can make a big difference. If you live in the Indianapolis area and are bothered by acne scars, Integrative Medicine, Laser, and Aesthetics can help!
---