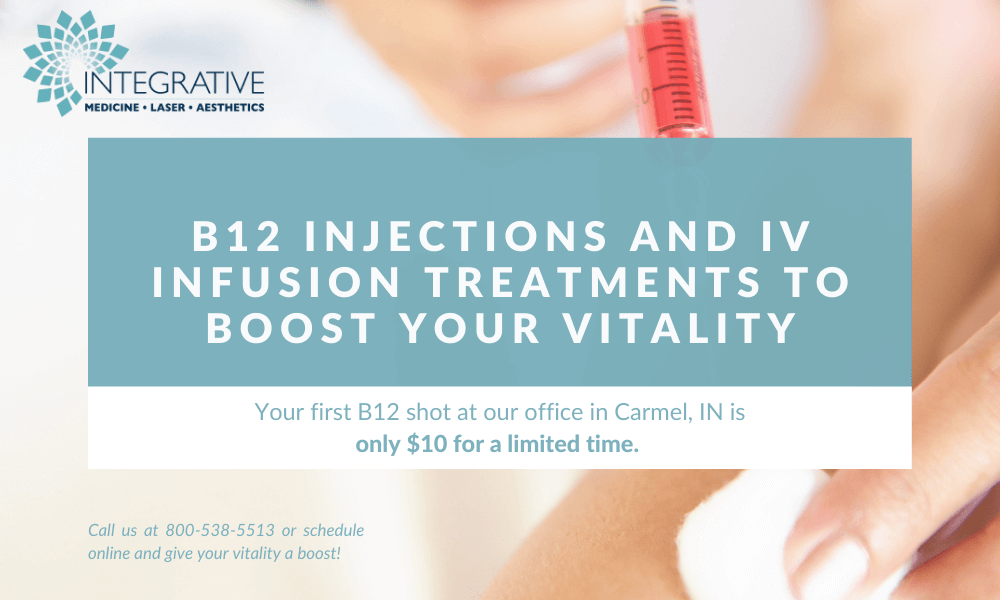 B12 Injections and IV Infusion Treatments to Boost Your Vitality
February 26, 2021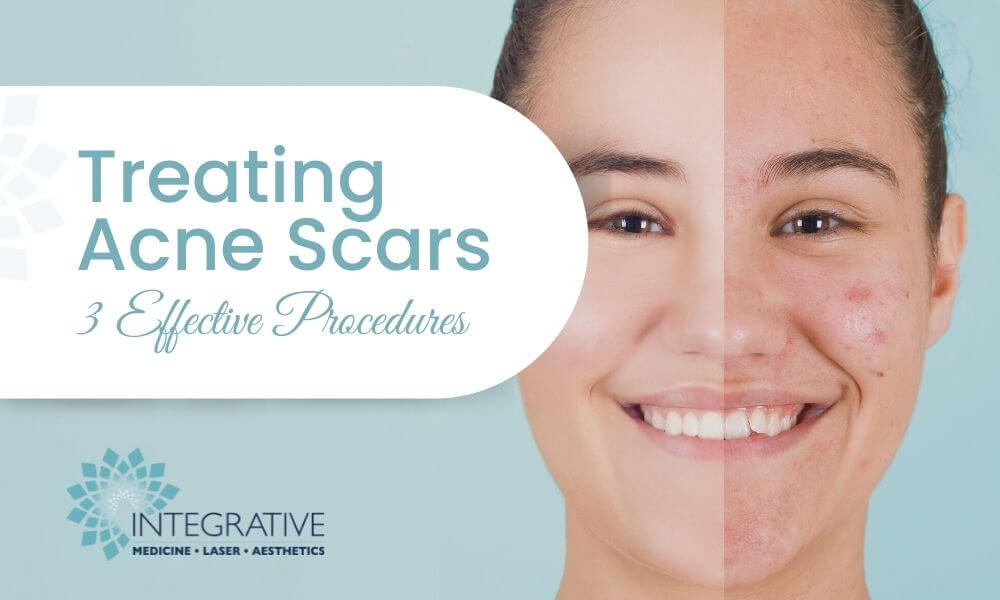 3 Effective Procedures for Treating Acne Scars
September 29, 2022
Men's Laser Hair Removal in Carmel, Indiana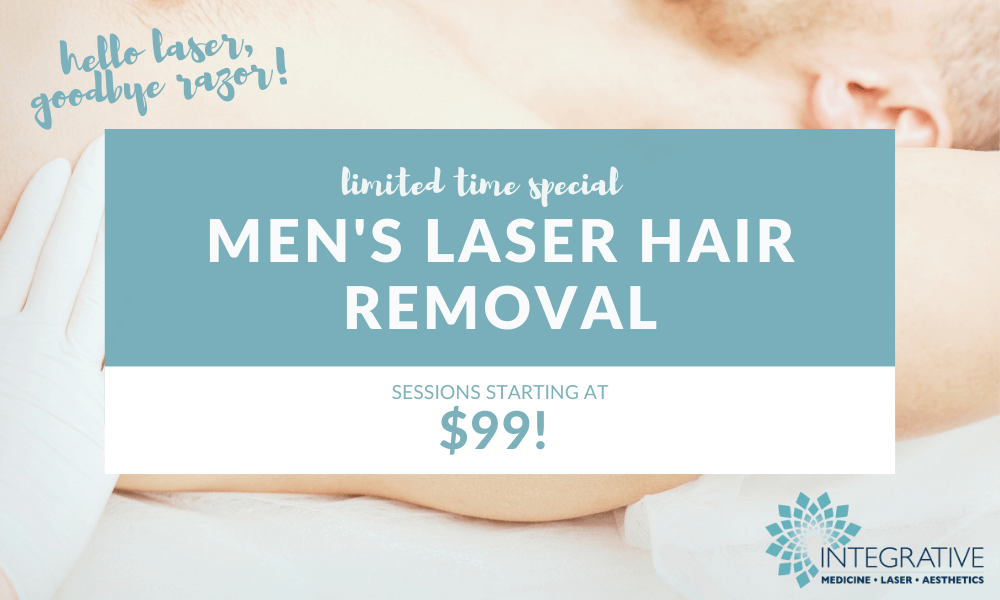 Shaving may be a chore for men, especially when nicks, razor burns, and ingrown hairs are involved. So why do we put ourselves through it? Laser hair removal allows men to efficiently eliminate unwanted or embarrassing body hair. We offer a long-term solution for men at Integrative Medicine, Laser, and Aesthetics in Carmel, Indiana, so you never have to worry about at-home kits, expensive devices, repeated waxing, or shaving again.
Laser hair removal will remove the hair at the root, leaving you with no ingrown hairs or uneven skin for the rest of your life. A hairless future awaits you, so say goodbye to manscaping devices of the past!
Our Laser Hair Removal Services for Men Include:
Back and Shoulders
Chest and Stomach
Neck, Face, Unibrow, and Ear
Arms and Legs
Buttocks, Underarms, and Jock Line
What to Expect with Laser Hair Removal for Men
Clients come in for a consultation where their questions are answered, a brief examination, and a history is completed to define a treatment plan. Your treatment provider can talk with you about the technology, timeline, and expected outcomes.
Most of the men we treat say laser hair removal is stress-free. Treatments are done with Candela GentleMax Pro, an industry-leading laser hair removal system trusted by dermatologists and aestheticians around the globe to successfully treat patients of all skin types. The GentleMax Pro uses a cooling burst of liquid cryogen through its patented "Dynamic Cooling Device" technology for additional comfort.
At the end of your treatment, the treated area should be substantially smoother, and you should no longer require any additional hair removal methods. Say goodbye to razors, trimmers, scissors, and waxing, and start enjoying your new appearance by booking today!
The Advantages of Using Candela's GentleMax Pro
Permanent hair removal
Achieve smooth, silky skin
Reduction of ingrown hairs
Targets all hair colors
Safe for all skin types
Larger spot size for faster treatment
In addition to being less painful and requiring fewer sessions, it also reduces excessive hair growth (PCOS) and is more successful than other laser treatments
What are hair removal procedures like?
Thanks to our cutting-edge technology, we can adapt to your changing hair color, thickness, and location. The laser treatment specialist moves the laser device over the targeted area of your skin. Although the time necessary for each treatment varies according to the size and kind of body hair, most of them are done within 30 minutes. We offer state-of-the-art techniques to reduce anxiety and discomfort during the procedure to ensure your comfort. Make an appointment to learn more about your treatment options.
How do you get ready for a laser hair removal treatment?
Because the process targets the follicle and the root of the hair, you should refrain from plucking, waxing, or electrolysis for at least six weeks before the treatment.
How long does it take to recover from hair removal?
Most patients may resume their normal activities soon after laser hair removal treatments. Sun exposure may reduce the effectiveness of the treatments, therefore avoid it if possible.
Men's Laser Hair Removal Sessions in Carmel, IN Begin at $99 for a Limited Time!
We are running a limited-time promotion for men's laser hair removal at our Carmel, Indiana location, with sessions beginning at $99! Ready to begin your journey toward a hairless future? Schedule an appointment today by clicking here! If you have questions, feel free to give us a call at 800-538-5513!