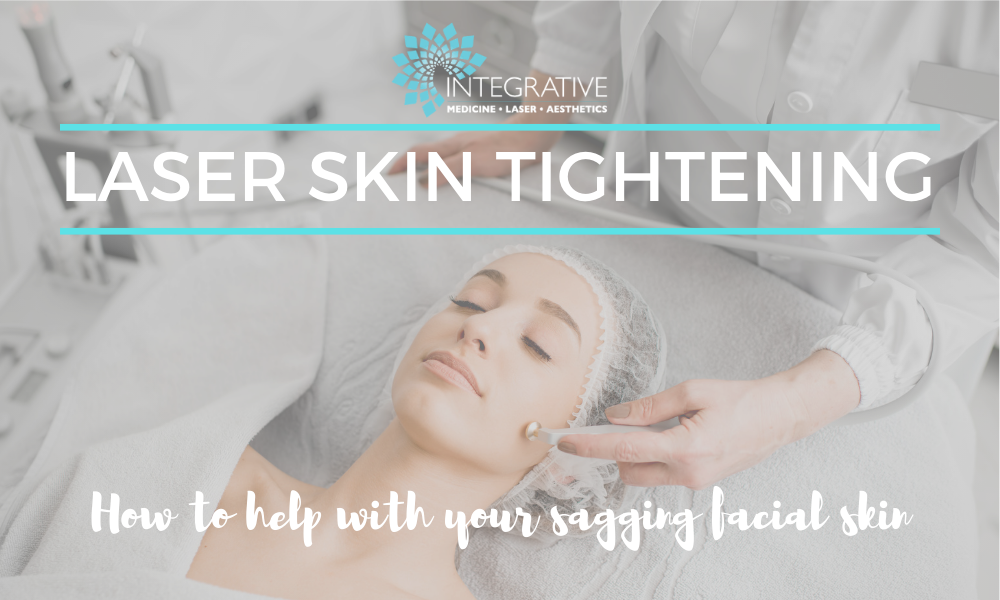 How Laser Skin Tightening Can Help You with Sagging Facial Skin
February 18, 2019
How to Prepare for Laser Hair Removal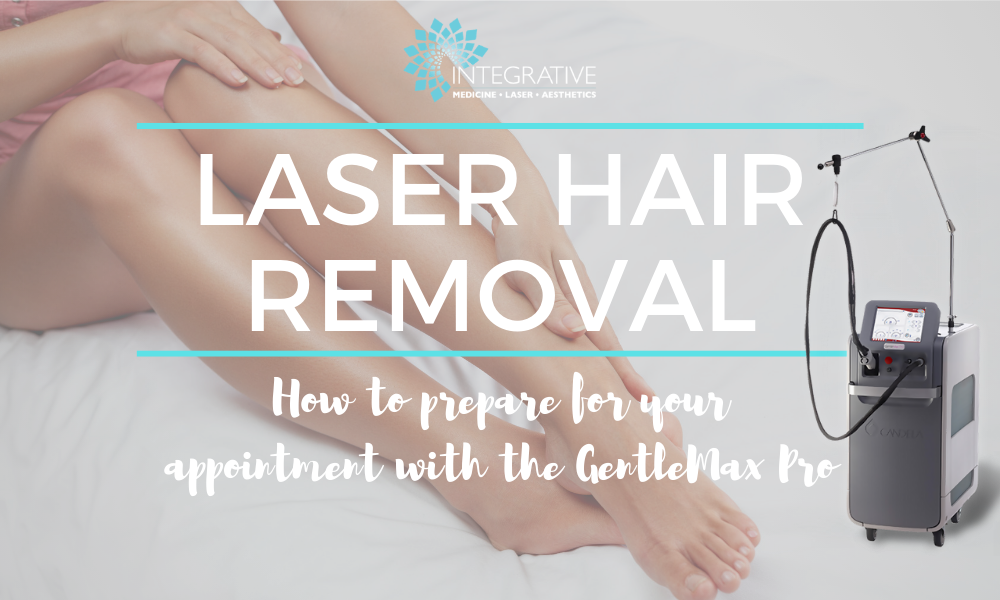 Are you concerned about unwanted body hair? Our noninvasive laser hair removal procedure at Integrative Medicine, Laser and Aesthetics in West Carmel uses laser energy to damage the hair follicles sufficiently enough so they don't produce any new hair. Because this technique incorporates the use of laser technology, the area of tissue surrounding the follicle remains untouched and intact.
Laser hair removal is a safe and effective way for men and women to get rid of hair on the face, legs, bikini area, arms, underarms, back, chest, neck, and anywhere else on your body. For best results, laser hair removal should only be performed by a board-certified physician or medical professional who has been trained in laser technology. Although it's considered extremely safe, laser hair removal is a medical procedure, therefore it's essential that you only receive treatment from a licensed medical professional.
Your laser hair removal professionals

Here at Integrative Medicine, Laser and Aesthetics, our providers are laser treatment specialists. Dr. CJ Pabla and our medical aesthetician can help you achieve the hair-free look you desire. We use the GentleMax Pro laser hair removal system for it's precision, comfort, and thorough results.
Preparing for hair removal
Prior to beginning your hair removal sessions, you'll need to schedule a consultation with Dr. Pabla to discuss your expectations. At this time Dr. Pabla reviews your complete medical history in order to determine if laser hair removal is right for you. We take photos to track your success with this procedure. For your part, we ask that you:
Avoid sun exposure. Stay out of the sun or use a broad-spectrum sunblock for six weeks prior to your laser hair removal treatment.
Don't use any self-tanning methods. If you've used a sunless tanning product to darken your skin, or if you have a tan or darker skin, you may be prescribed a skin lightening cream. The laser reacts to the pigment in your hair, however, unlike other laser hair removal systems, our GentleMax Pro works with all colors and types of hair.
Stop all hair removal methods that can disturb the follicle for about a month before your procedure. These include waxing, tweezing, and electrolysis.
Thoroughly shave the areas where you want your hair removed. Trimming and shaving is necessary right before your treatment session, in order to avoid damaging your skin surface with burnt hair. The shaft and follicle remain beneath the skin, allowing the laser to reach them without harming your skin.
Wear loose-fitting clothing the day of your treatment session. Even though the GentleMax Pro is gentle, your skin may be sensitive and anything binding or tight can create abrasions.
Thoroughly clean the skin right before your appointment. Do not use creams, lotions, perfumes, or cosmetics on the areas you want treated. If you're having laser hair removal on your underarms, do not wear deodorant to your treatment session.
If you take any medications, Dr. Pabla will let you know which over-the-counter drugs and blood-thinning medications to avoid. Let him know if you take aspirin or other anti-inflammatory medicines. He may give you other, more specific instructions at your consultation appointment.
GentleMax Pro helps you get the most out of it
When you're prepared for your first treatment session, you can expect excellent results. Your procedure should last about 15-30 minutes, or maybe more if the treatment area is large.
After your procedure, you may feel and look a little sunburned. But the beauty of the GentleMax Pro laser hair removal is the built-in cooling system. Your skin remains as comfortable as possible, and irritation is minimized. Because hair naturally grows in stages, you may need a few more sessions. Most men and women need 4-6 treatment sessions to treat all of the follicles.
For your hair removal needs, or any of our services, please schedule a consultation with our office. Call our office at 800-538-5513 or schedule online.