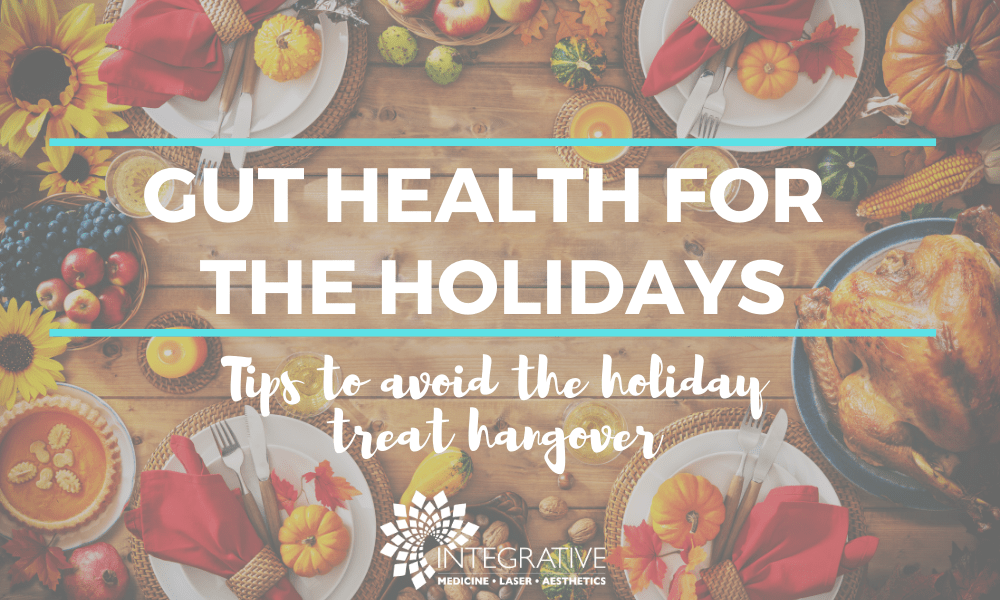 Gut Health for the Holidays
November 12, 2020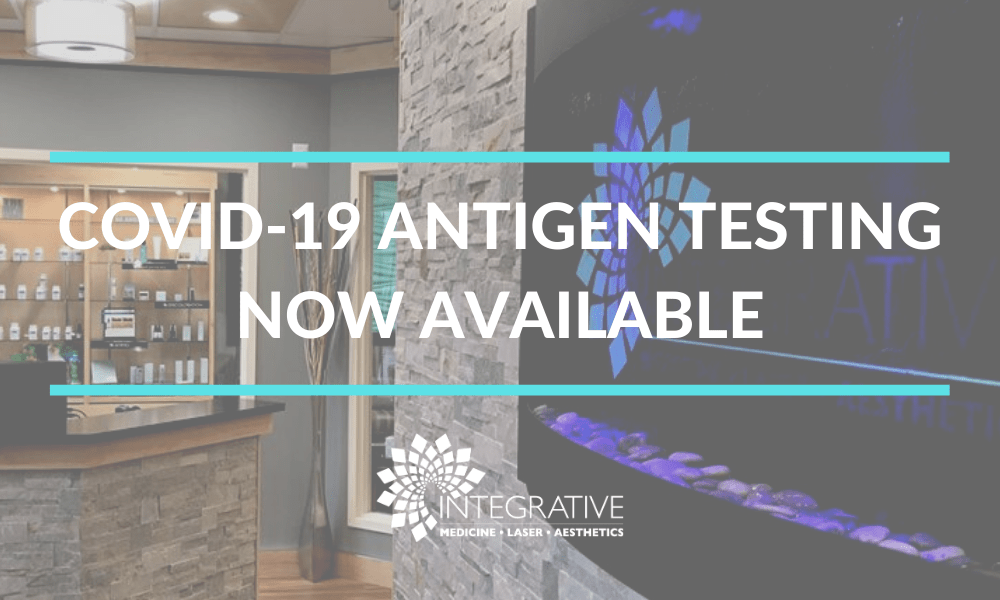 COVID-19 Antigen Testing Now Available at Integrative MLA
December 17, 2020
Common Winter Skin Issues and How to Treat Them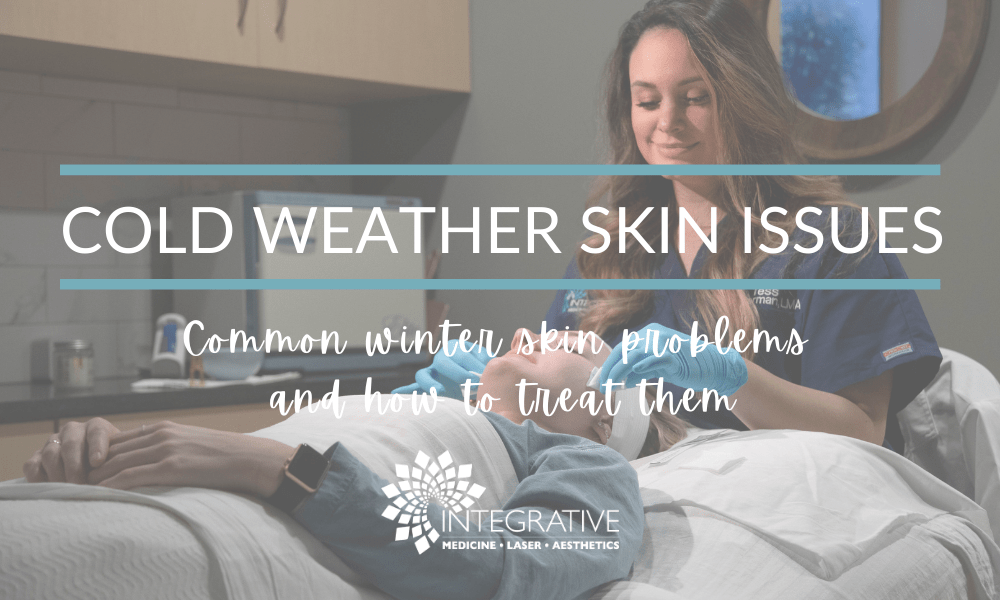 Winter has arrived, and with it, some itchy, dry, flaky skin conditions. If you've noticed that you have a tendency to get dry or irritated skin during this time of year, don't fret, most people do. There are some common conditions that can be easily remedied. Cold weather skin can cause major irritation and discomfort, but Integrative Medicine, Laser, and Aesthetics knows just how to help! 
Common Winter Skin Issues 
Some of the most common skin issues that flare up in the winter are dry skin, chapped lips, dry or itchy patches, itchy and flaky eyebrows, dry and irritated nose, and UV damage. 
These are often caused by the drop in humidity. The water from your skin evaporates more quickly in the colder months, which can leave it feeling dry and tight. Constantly breathing in the cold winter air can also be damaging to the skin. 
How to Properly Moisturize
Research has shown that using products without proper ingredient knowledge can create a dependency on these moisturizers and damage the skin's barrier function rather than address the root cause of the dehydration. The most common reason behind dry or sensitive skin is TEWL, or transepidermal water loss. 
 The first function of our skin is to act as a barrier. When the barrier function is compromised, we lose the ability to maintain constant hydration. Traditional moisturizers use a combination of ingredients that deliver short term results. They do hydrate, but only the epidermis, giving a false sense of moisture or hydration. This tells the underlying skin layers that they no longer need to shed and can put a halt to the cell's turnover cycle and turn off our ability to produce our own hyaluronic acid (HA). When cells do not turn over, they build up and can cause premature skin aging and acne and a deficit in HA can cause skin to lose volume and that "healthy glow". So for these reasons, we use what we call "cellular hydrators" in our aesthetic skincare treatments. Cellular hydrators are products proven to provide the skin with tools to hydrate from within, repair and maintain skin barrier function. They stimulate the skin's ability to produce HA and vital glycosaminoglycans.

During facials, we use Vitamin C masks in conjunction with our cellular hydrator products to protect the skin from damage and increase repair. In addition our chemical peels include lactic acid to hydrate and stimulate the skin with minimal shedding or flaking. It helps to brighten and tone the skin without being overly aggressive making it a great alternative for sensitive skins.
Topical treatments are not the only option to keep your skin fresh and moisturized. Many supplements are ideal for the skin and have benefits in other parts of the body. Vitamin C gives your skin and immune system a boost as well as Collagen Complex can help skin and joints. Vitamin E, Vitamin B complex Plus and Vitamin A + Carotenoids will help your skin from the cellular level.

Try a Home Remedy 
If you're looking for a fun activity while at home during the cold winter months, give a home remedy a try! There are plenty of things you probably have lying around your house that you didn't know could help alleviate some irritation. 
Sunflower oil can be extremely hydrating when paired with a moisturizer. Coconut oil can also be used as a moisturizer by itself! For itchy skin, try an oatmeal bath. Add uncooked oatmeal to warm bath water and soak for a little while. Oatmeal is anti-inflammatory and has a lot of antioxidant properties. Honey is also a good home remedy, just like oatmeal this sticky stuff has anti-inflammatory properties and is known to be all around healing. Lastly, we have the tried and true aloe vera. Aloe vera helps to soothe dry, cracked skin. Any of these options are perfect home remedies! 
Other Healthy Skin Tips
Make sure to use SPF every day. Contrary to popular belief, you can still get sun damage in the winter! Put sunscreen on as the last step of your morning skin care routine. Keep a humidifier near by so your skin can soak up some extra hydration and avoid long hot shower because those can be drying.

If you have concerns about your skin condition, reach out to providers at Integrative Medicine, Laser, and Aesthetics about our functional approach to your well-being. You can schedule your appointment online or by calling 800-538-5513.