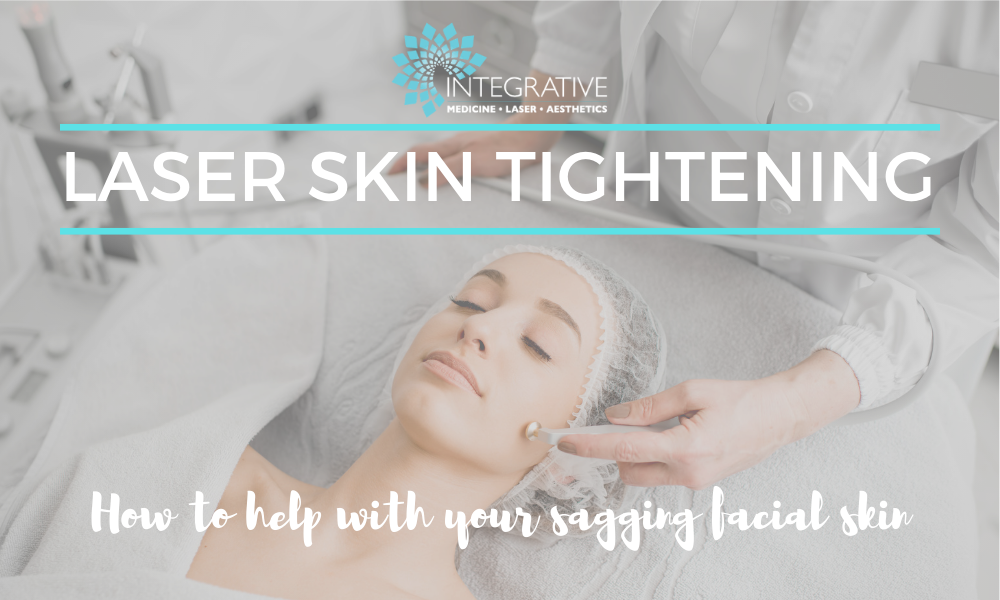 How Laser Skin Tightening Can Help You with Sagging Facial Skin
February 18, 2019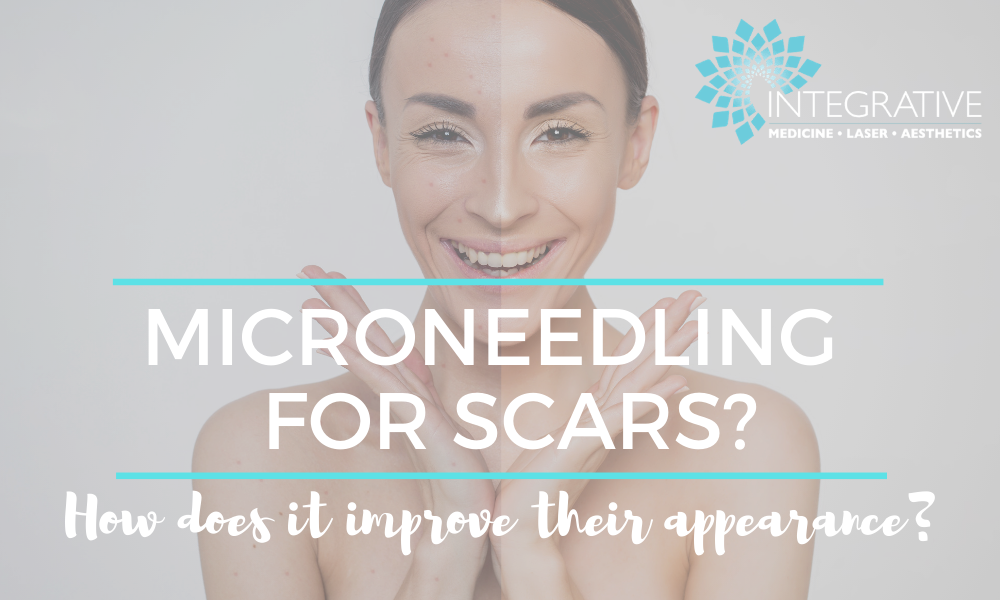 How Does Microneedling Improve Scars?
June 1, 2019
Choosing IV Infusions Based on Your Lifestyle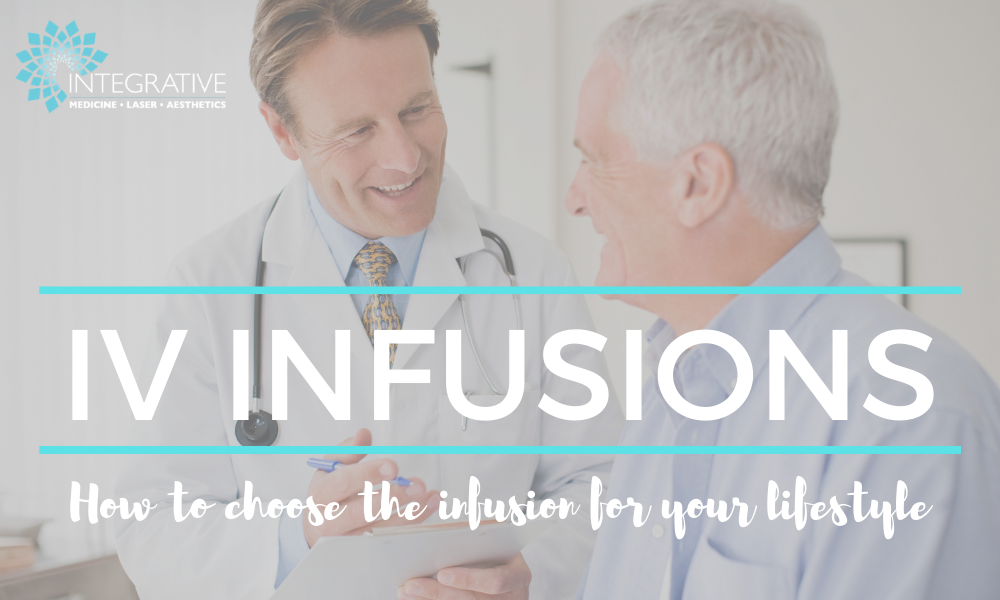 IV (intravenous) infusions are the latest trend in health and wellness. Although it might sound intimidating, IV infusions offer good-for-you doses of vitamins, minerals, amino acids, and other essential substances that will restore, revive, and revitalize you in a single session. The results are so gratifying that even the most "needle-phobic" individuals will want to roll up their sleeves.
Much like the IV you get in the hospital, our IV infusions go right into your veins, providing a speedier and powerful punch of nutrients to promote your health and well-being. Just as a medication given by IV delivers the medicine quickly via a needle inserted into a vein in your arm or hand, this type of IV infusion delivers the nutrients you need, fast.
How IV infusions work
At Integrative Medicine, Laser and Aesthetics, our IV infusions are given in a controlled and safe medical environment. You can recline, relax, and trust the process will provide the experience you're looking for, with Dr. Pabla close by. We offer many different options and add-ons to give your body a boost and restore nutrients you've been lacking.
IV infusions give you what you need to feel your best
In a perfect world, your body would take care of your needs through your nutritional intake, your ability to metabolize those nutrients to provide the building blocks of good health, and your own "good, clean living."  Unfortunately, chronic illness, stress, and poor choices in diet take a toll. Suddenly, your pathway to good health is littered with stumbling blocks. IV infusion can restore what life has stolen and help you feel better immediately, while helping clear your path to a healthier life.
Here's a look at which IV infusions you might want to choose to restore balance and vitality to your life, based on your lifestyle and individual needs.
For fatigue, dehydration, and stress: ViDrate
The combination of working hard, and perhaps playing hard, can certainly take a toll on your health. Not only do you feel the effects of too much alcohol, in the way of headache, nausea, and dehydration, but the stress of the work week that precipitated such an event, can also rob your body of necessary nutrients. With a vitamin-rich ViDrate IV infusion you can replace all that you're lacking, while achieving the ideal level of hydration. You'll feel amazing — immediately.
For headaches, fatigue, weak immunity, and fibromyalgia: Myers' cocktail
Do you suffer the effects of chronic fatigue, painful lymph nodes, headaches, and overall malaise? You need the boost provided by the micronutrient infusion, originally developed by health pioneer, Dr. John Myers. Our unique blend of ingredients helps relieve pain and boost your immune system naturally, enabling your body to do the work. You'll feel more energized and ready to take on the world.
For physical or mental exhaustion and a high-stress life: ReVITaLIVE 
Is life pulling you in many different directions, and you feel like your brain and body can't catch up? A ReVITaLIVE IV infusion can provide the right mix of nutrients to heal your body and mind. Calm down, re-energize, and renew your body, mind, and spirit with this customizable IV infusion.
For the effects of aging and loss of energy: NAD+
Your body depends on certain nutrients for vitality and resilience. Aging can rob your cells of these essential nutrients, so you look and feel older. Restore your energy, vitality, and the ability to kick up your heels like you once did with NAD+ IV infusion.
Custom add-ons for your IV infusions
At Integrative Medicine, Laser and Aesthetics, we offer ways for you to customize your experience.
Glutathione is a powerful antioxidant that when added to your IV infusion can help reverse cell damage and offers brain and immune-system protection.
Glutamine, argentine, and carnitine are those essential amino acids that help repair tissue, rebuild muscle, and control metabolism, as well as offer cardiovascular protection.
Vitamin C is necessary for a healthy immune system, and it also helps support skin health.
While there's no better way to ensure your good health than through your healthy lifestyle, there are times when that may not be enough. If you're dealing with stumbling blocks on your path to living your best life, such as chronic pain, stress, or fatigue, IV infusion can help.
Contact Dr. CJ Pabla and our team at Integrative Medicine, Laser and Aesthetics. We help our patients in and around Carmel, Indiana, feel and look their best, and we look forward to helping you.