Exclusive Dinner with Docs Series in the Indianapolis Area – By Invitation Only!
Do you have pressing questions or concerns related to your health or aesthetics? Your journey to answers begins here. Welcome to our exclusive Dinner with Docs series at Integrative Medicine, Laser, and Aesthetics in Indianapolis, IN. This is your opportunity to meet the esteemed Dr. CJ Pabla, MD, and Dr. Jason Amich, DHSc, MBA, and embark on a personalized exploration of the healthcare topics that matter most to you.
Our dinners are not just any dinners; they are invitation-only experiences, designed to ensure a deep connection and tailored insights just for you. Your path to transformation starts by expressing your interest in the areas of healthcare and aesthetics that ignite your curiosity. By completing the form below, you're guiding us to create events that match your desires.
These intimate gatherings take place at carefully chosen local restaurants within Hamilton and Marion County, Indiana, providing an ideal backdrop for meaningful conversations and learning. As we gather enough interest in specific topics, invitations will be extended, and you'll have the opportunity to RSVP. Join this select group of individuals eager to uncover the future of functional medicine and aesthetics.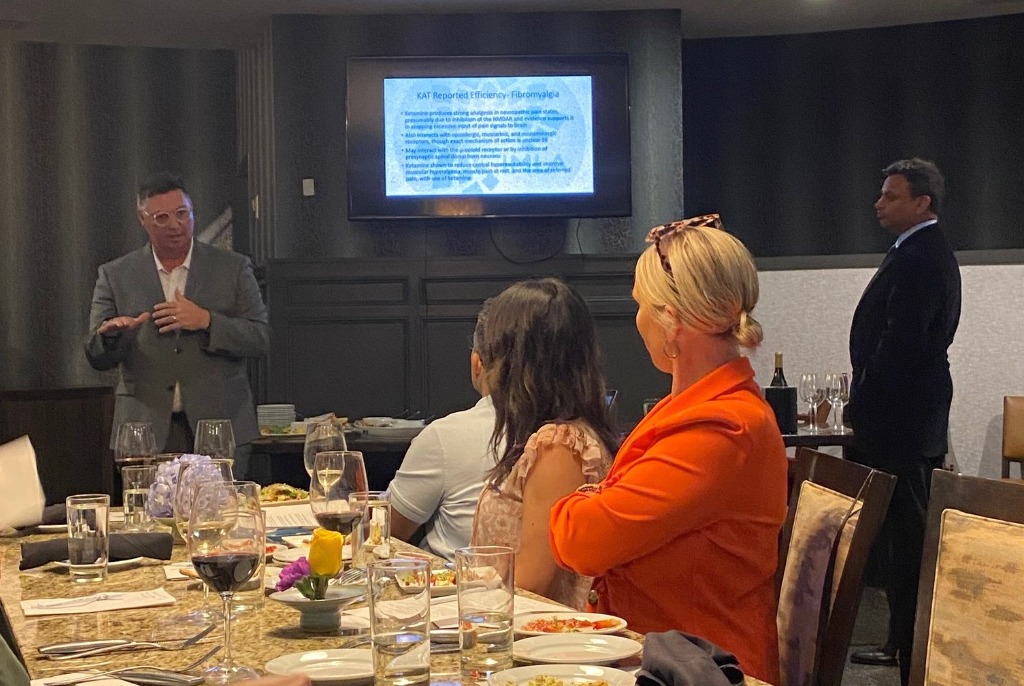 Don't miss your chance to join this select group of individuals eager to explore the future of healthcare and aesthetics! Fill out the form below to let us know your areas of interest. By doing so, you're taking the first step towards an exclusive Dinner with Docs experience.
If you have any questions or need more information about our Dinner with Docs series, don't hesitate to reach out. We're here to assist you.
I came to Integrative because my chronic allergies haven't improved with traditional treatments. I'm impressed with Dr. Pabla's comprehensive knowledge, meticulous feedback regarding my condition, and professionalism. I believe that my allergy situation will ameliorate dramatically under his guidance. Thank you, Dr. Pabla!